New brand "Brazil San John Grande Farm Bourbon Anaerobic" will be released on July 6th
2023.07.04
Solflare (Headquarters: Chiyoda-ku, Tokyo, Representative Director: Jiro Sekiba) has launched the app " CROWD ROASTER " which allows users to select and request roasting from "rare green beans from around the world" and "top roasters in Japan." , from 12:00 on July 6, 2023, we will add a new brand that will brighten up this summer, "Brazil San John Grande Farm Bourbon Anaerobic" to the lineup, and we will sell a limited quantity of the drinking comparison set "Brazilian Summer Anaerobic Set" I will do it.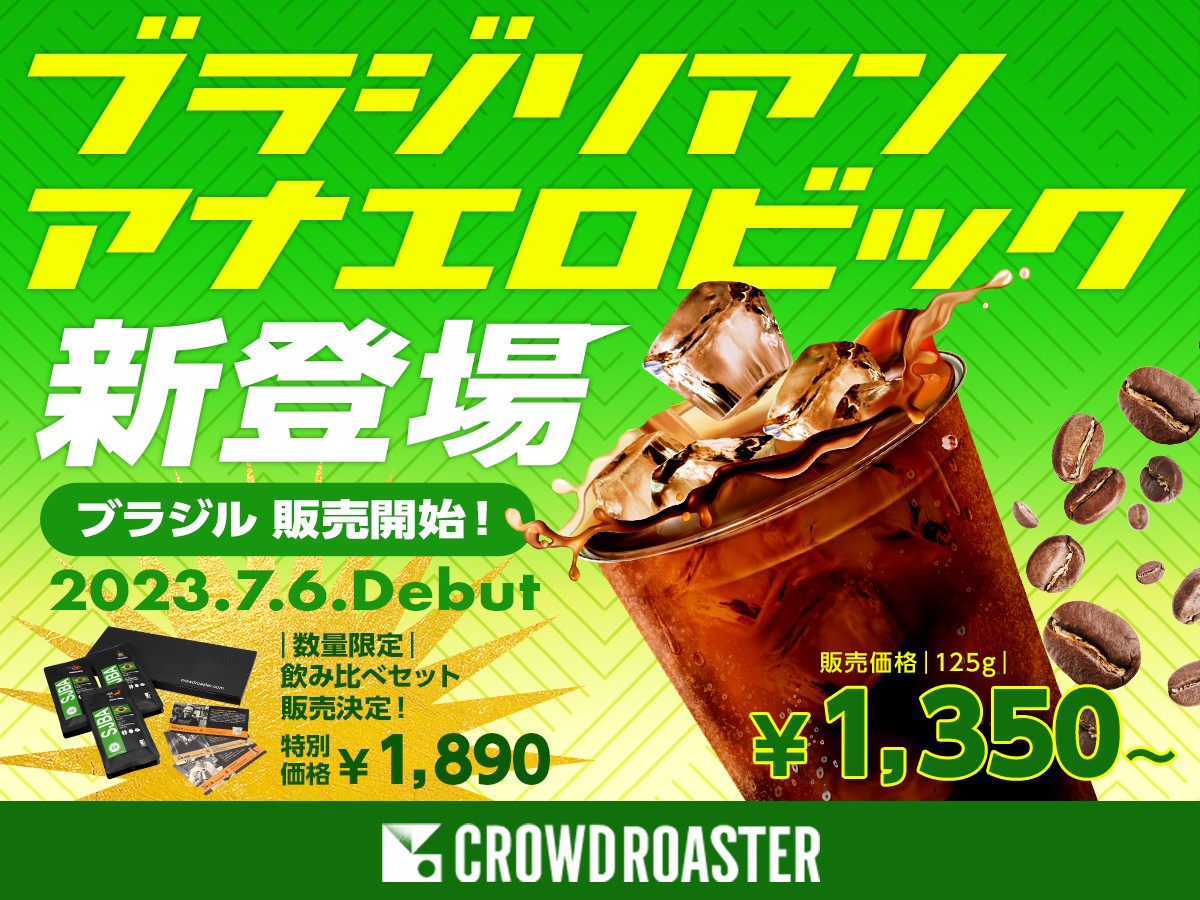 At CROWD ROASTER , we search for rare green beans every day in order to provide high quality coffee. We are now adding ``Brazil San John Grande Farm Bourbon Anaerobic,'' a brand perfect for summer, to our lineup.

This brand was made as an original CROWD ROASTER lot. This coffee is the only one available in Japan.

Its distinctive flavors perform a delicate dance in your mouth. At the first sip, the flavor of walnuts fills your mouth, followed by the sweetness of the rich grapes. Finally, the exotic accent of cassis appears, rounding out the whole thing with exquisite balance. This coffee will energize your hot summer days.
You can also enjoy this coffee as a classic iced coffee. The rich flavor goes perfectly with the ice in iced coffee, and the delicate flavor melts with the ice, creating an even more refreshing finish.

Be sure to ask your favorite roaster to roast it for you and give this coffee a try.

In addition, to commemorate the addition of the new brand, we will be selling a limited quantity of the ``Brazilian Summer Anaerobic Set,'' which allows you to compare drinks.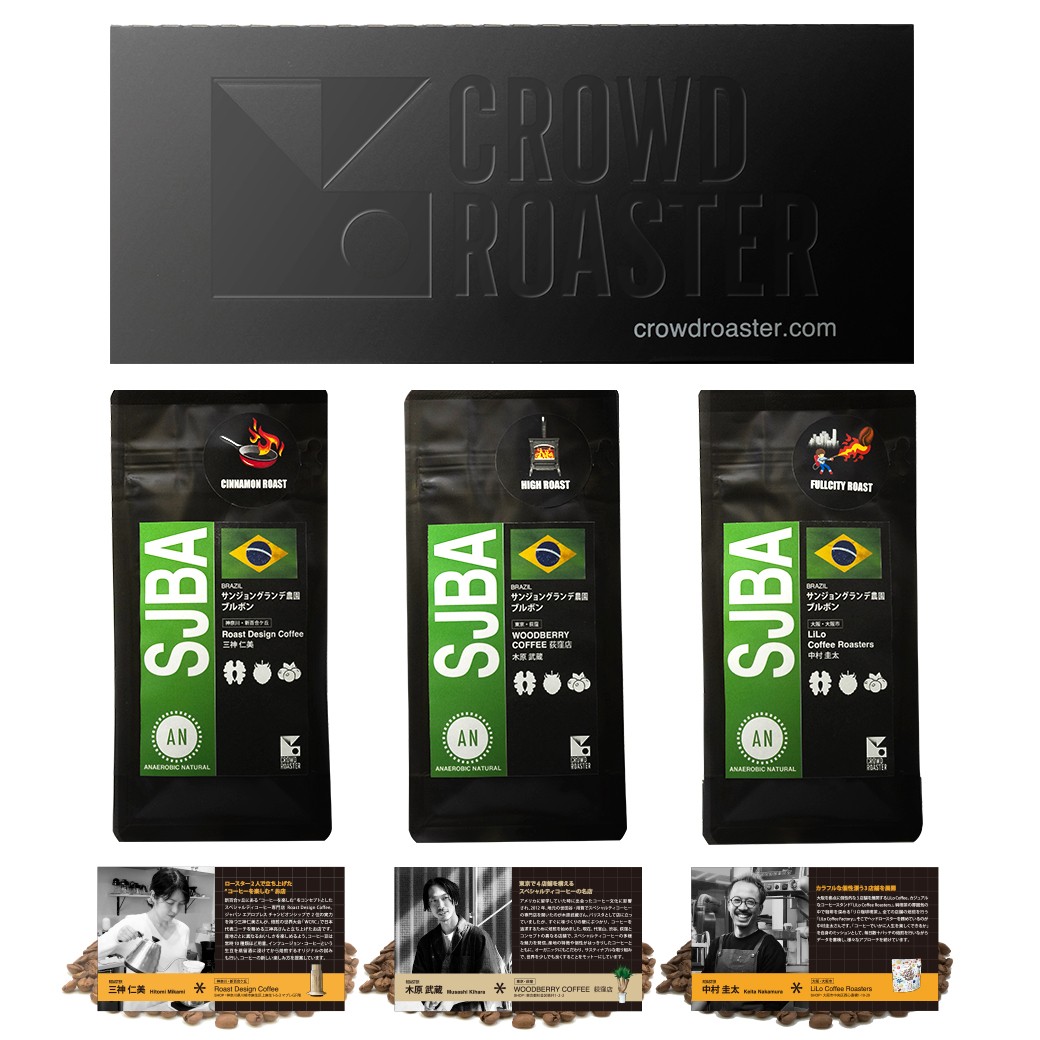 To commemorate the release of CROWD ROASTER 's first Brazilian brand, this is a comparison set of Brazilian coffees created by three roasters.
We have prepared this set by considering various compatibility such as brand, roaster, degree of roasting, etc. With this set, you can fully enjoy the differences in taste depending on the roaster and degree of roasting.

The degree of roasting is divided into three levels: light roast, medium roast, and dark roast, and you can feel the difference in flavor and taste depending on the degree of roast. Another point to consider when comparing drinks is that the roasting machines are made by different manufacturers. You can also enjoy the taste that changes depending on the characteristics of the roasting machine.

<Product details>
・Product name: Brazilian Summer Anaerobic Set ・Price: 1,890 yen (tax included, free shipping)
・Contents: 150g (50g x 3 bags)
・Country of production: Brazil ・Farm: San John Grande Farm ・Refining method: Anaerobic Natural ・Altitude: 1,020m – 1,080m
・Variety: Bourbon
<Roasting>
Light roast: Mikami Hitomi ( Roast Design Coffee )
Medium roast: Kihara Musashi ( WOODBERRY COFFEE )
Dark roast: Nakamura Keita ( LiLo Coffee Roasters )
<Release date>
July 6, 2023 12:00~
<Purchase method>
It can be purchased from CROWD ROASTER website or CROWD ROASTER app.