Thank you for your continued patronage and patronage of CROWD ROASTER .

The ``Brazilian Summer Anaerobic Set'', which we recently started selling, was very popular and is now sold out.
Thank you very much.

We have received very grateful comments from users who have purchased the product, such as ``My impression of Brazilian beans has changed dramatically'' and ``Even though it's Brazil, it's too clear.''
We believe that the reason we were able to receive such a positive evaluation is because the roasters we asked to roast our products made full use of their own expressions in their roasts.
CROWD ROASTER Management Bureau would like to thank everyone who requested roasting.

While receiving such kind comments, we received many requests such as ``I would like to enjoy comparing the drinks of different roasters,'' so we have decided to release the second edition of the ``Brazilian Summer Anaerobic Set'' on August 8th. We have decided to start selling from 12:00 on Sunday (Tuesday)!

This time, we decided to request roasting from three roasters different from the one who helped us with the first batch.
You can enjoy Brazilian coffee with a completely different look than last time.
Be sure to check it out so you don't miss it!
Due to great popularity, the second edition is now available!
For the second round, Usukura from CROWD ROASTER management bureau decided to ask roasters who personally felt strongly, ``I definitely want to try drinking this person's roast!''

This time

Ishii Yasuo ( LEAVES COFFEE ROASTERS )
Yuya Kosakada ( Raw Sugar Roast )
Fujiyama Hiroyasu ( FUJIYAMA COFFEE ROASTERS )

Three people roasted the beans.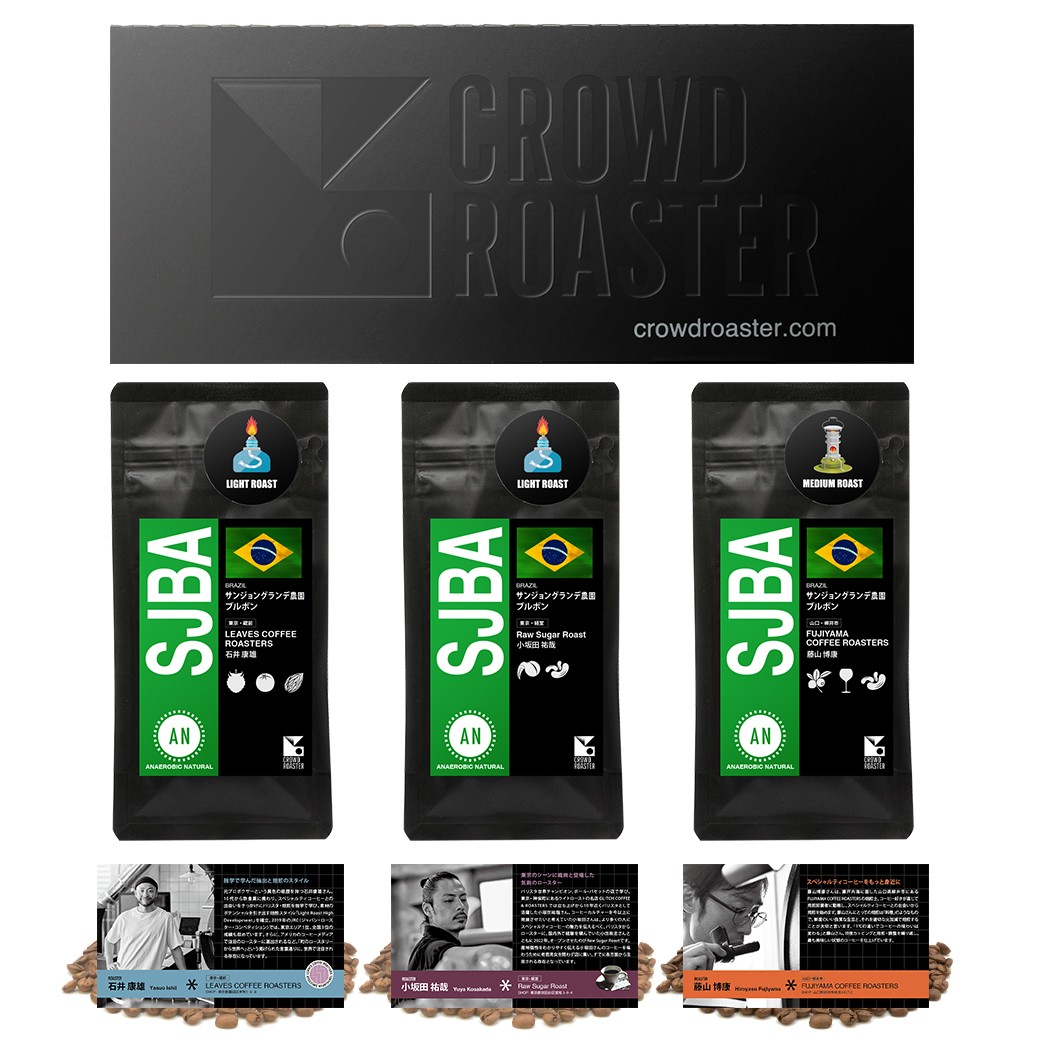 Of course, each roaster is highly skilled.
Unlike last time, this time we left it up to the roasters we requested to determine the best degree of roasting, and the roasters were able to roast the roast to a degree that fully expressed their individuality.
I think you will be able to experience even more the differences in roasting approaches that each roaster considers and the differences in how they perceive brands.

The management department is looking forward to seeing how each roaster will interpret and express this special anaerobic selection of Brazilian coffee.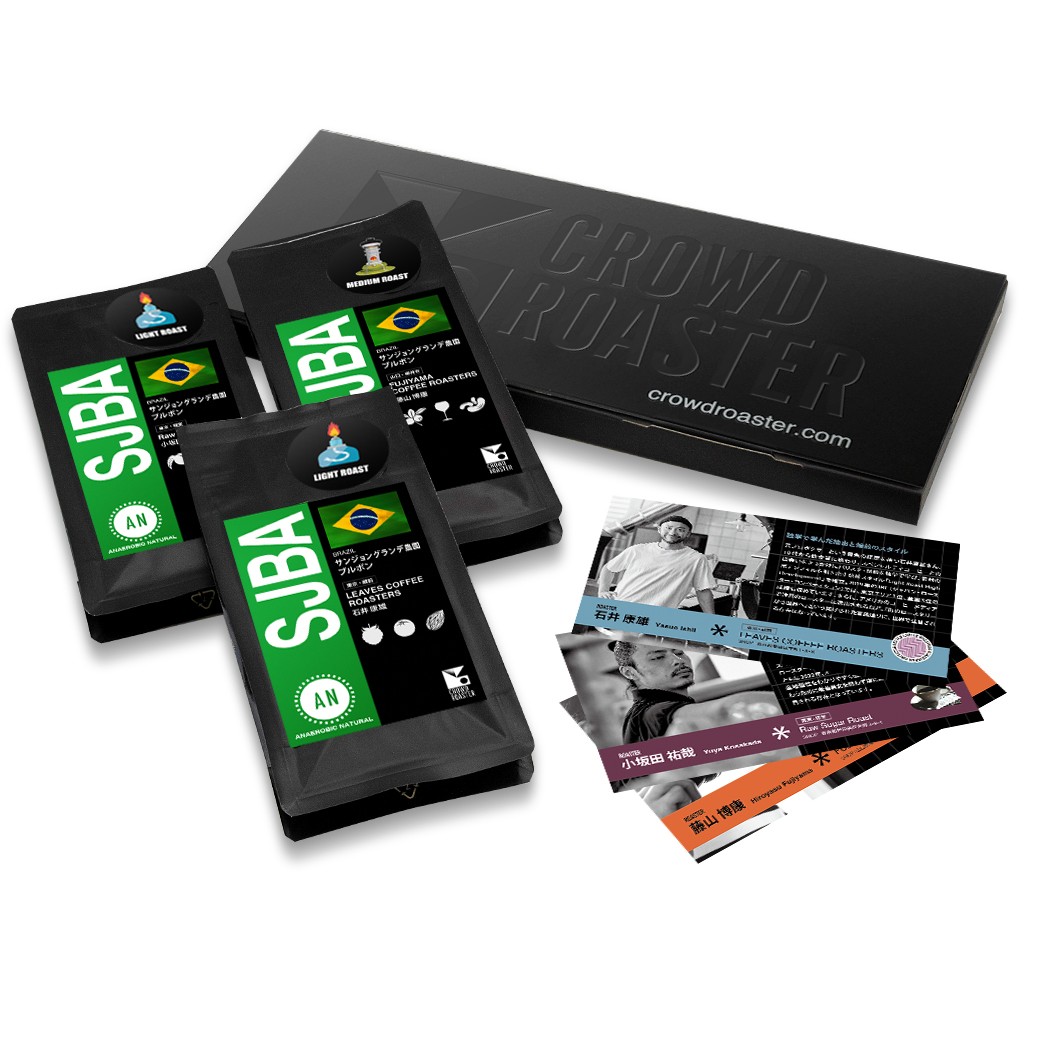 By purchasing this set, you will be able to get a feel for how each roaster puts their thoughts into roasting to express the momentary art of flavor.
This set is expected to be very popular, so we recommend purchasing early.
Sales will start from 12:00 on Tuesday, August 8th.
Please don't miss it!

【Description of item】
<Product contents>
Product name: Brazilian Summer Anaerobic Set 2
Price: 1,890 yen (tax included, free shipping)
Contents: 150g (50g x 3 bags)

<Roasting>
Ishii Yasuo ( LEAVES COFFEE ROASTERS )
Yuya Kosakada ( Raw Sugar Roast )
Fujiyama Hiroyasu ( FUJIYAMA COFFEE ROASTERS )

<Release date>
Tuesday, August 8, 2023 from 12:00
*This is not a regular roast event, but a product that can be purchased immediately.