From August 8, 2023, some of the functions of the CROWD ROASTER app have been renewed.
In this article, we will introduce what parts of the app have changed.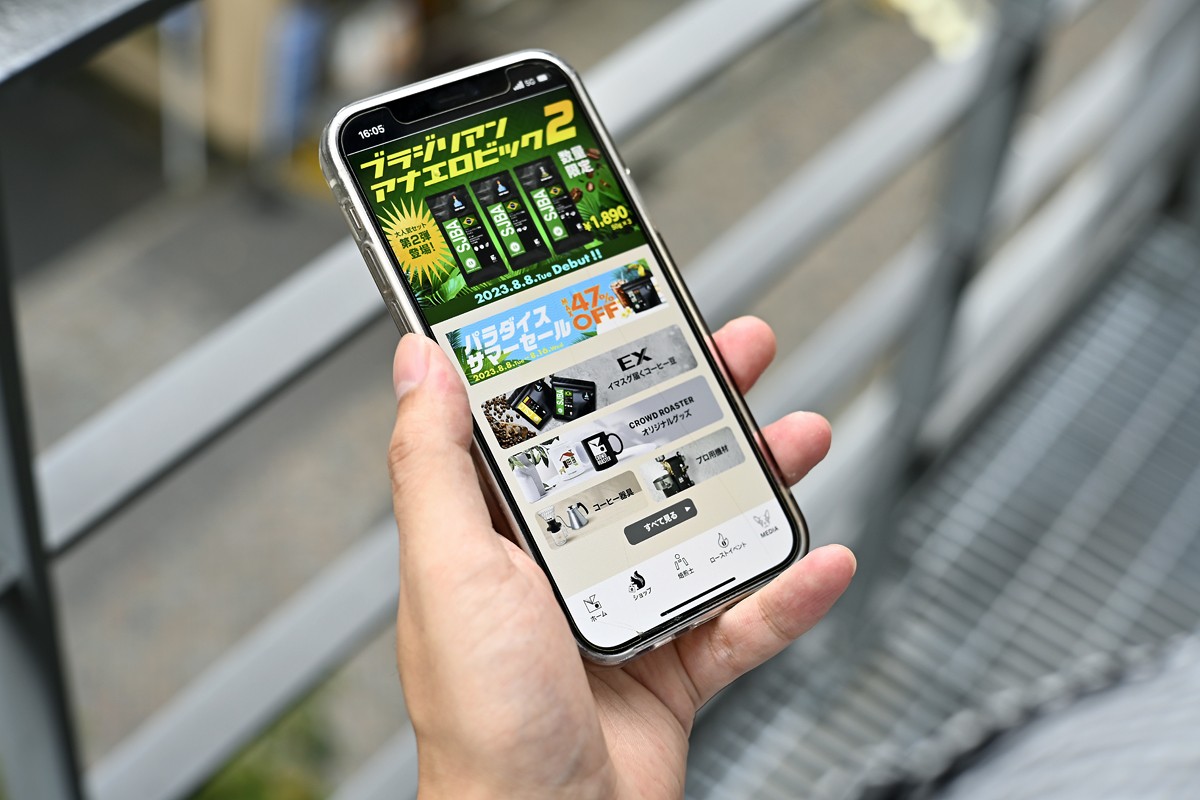 Addition and renewal of shop tab!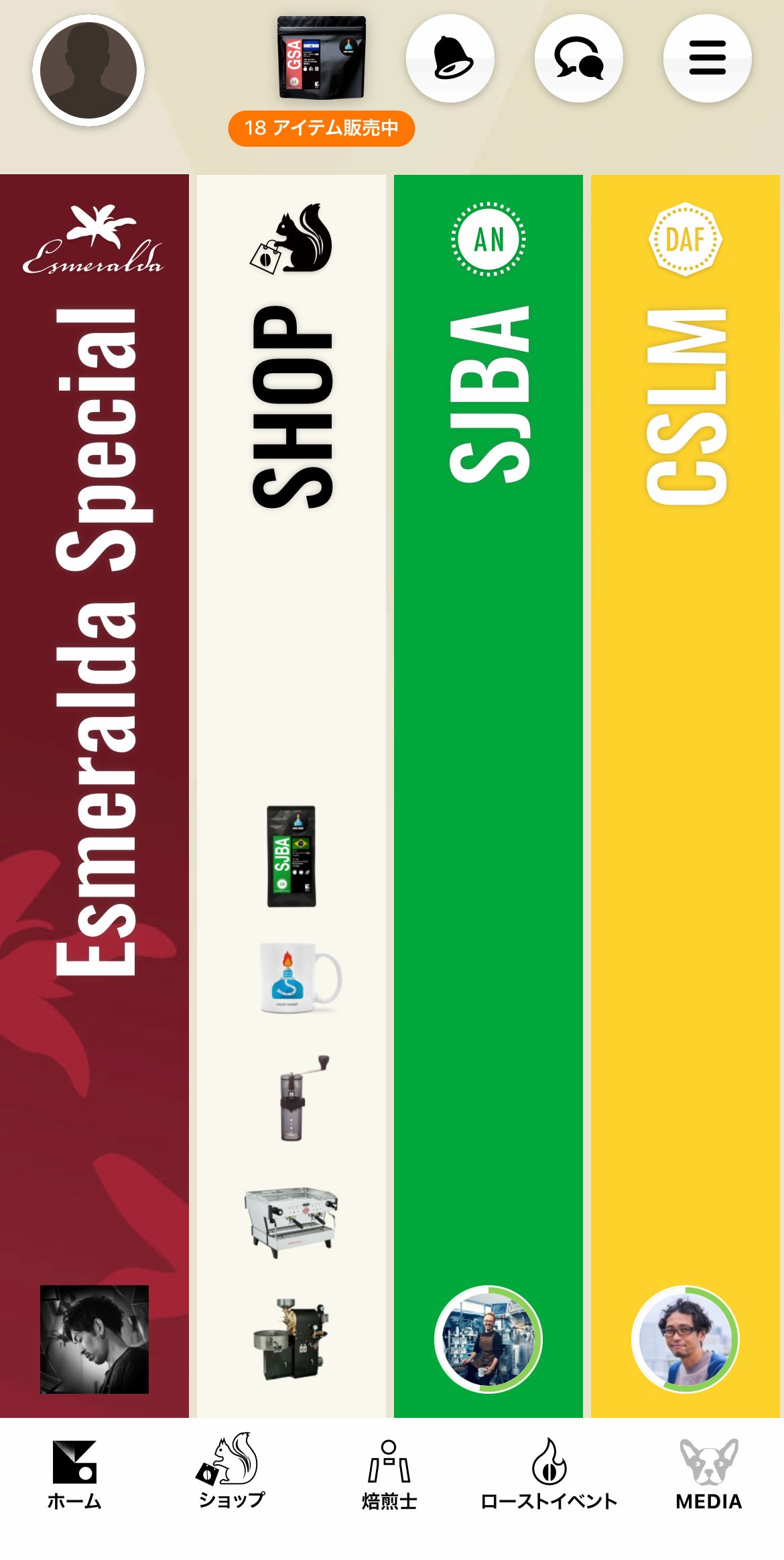 The "Shop" of the CROWD ROASTER app has a wide variety of items for enjoying coffee, including " CROWD ROASTER EX" roasted beans that can be delivered right away.

Up until now, you had to jump to the SHOP page from the color bar on the home page, but in addition to the previous method, you can now also go to the SHOP page from the shop tab at the bottom of the screen, so you can go to the shop immediately after opening the app. Now you can fly.
Furthermore, the shop page has also been renewed.
Now you can easily find currently recommended products and items that interest you.
Please use all means!
"Bean, flour" selection option added to CROWD ROASTER EX!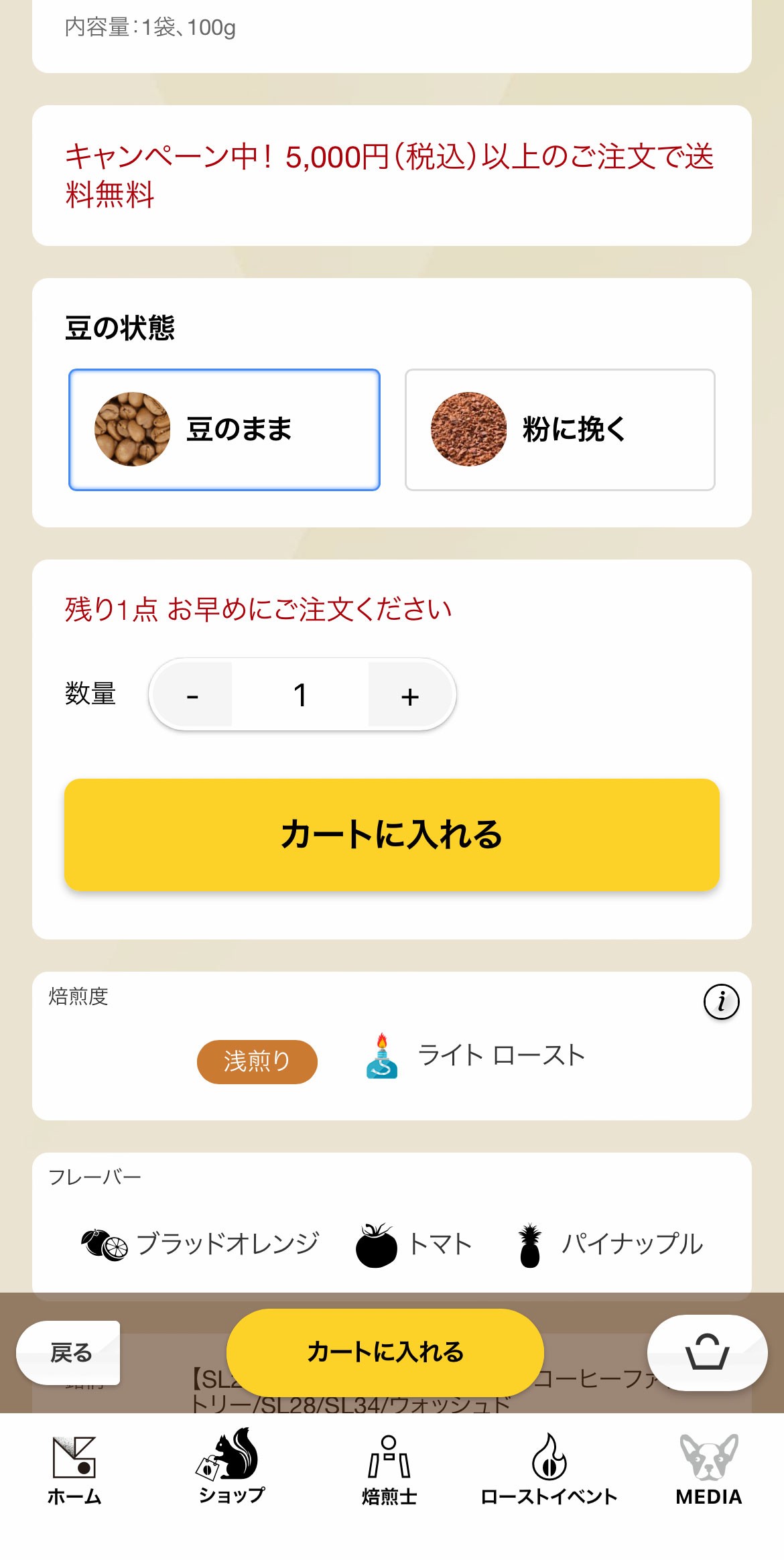 Until now, CROWD ROASTER EX had separate bean and flour products, but now an option has been added that allows you to choose between beans and flour.
Up until now, it looked like there were two identical products, but now they have been combined into one product, so please be careful when ordering.
As for powdered products, we will deliver them in a medium grind that is perfect for dripping.
We grind our coffee using the Markenig EK-43, which is also used by professionals, so you can enjoy coffee at home with the same quality as the professionals.
The raw beans page is integrated into the roast event page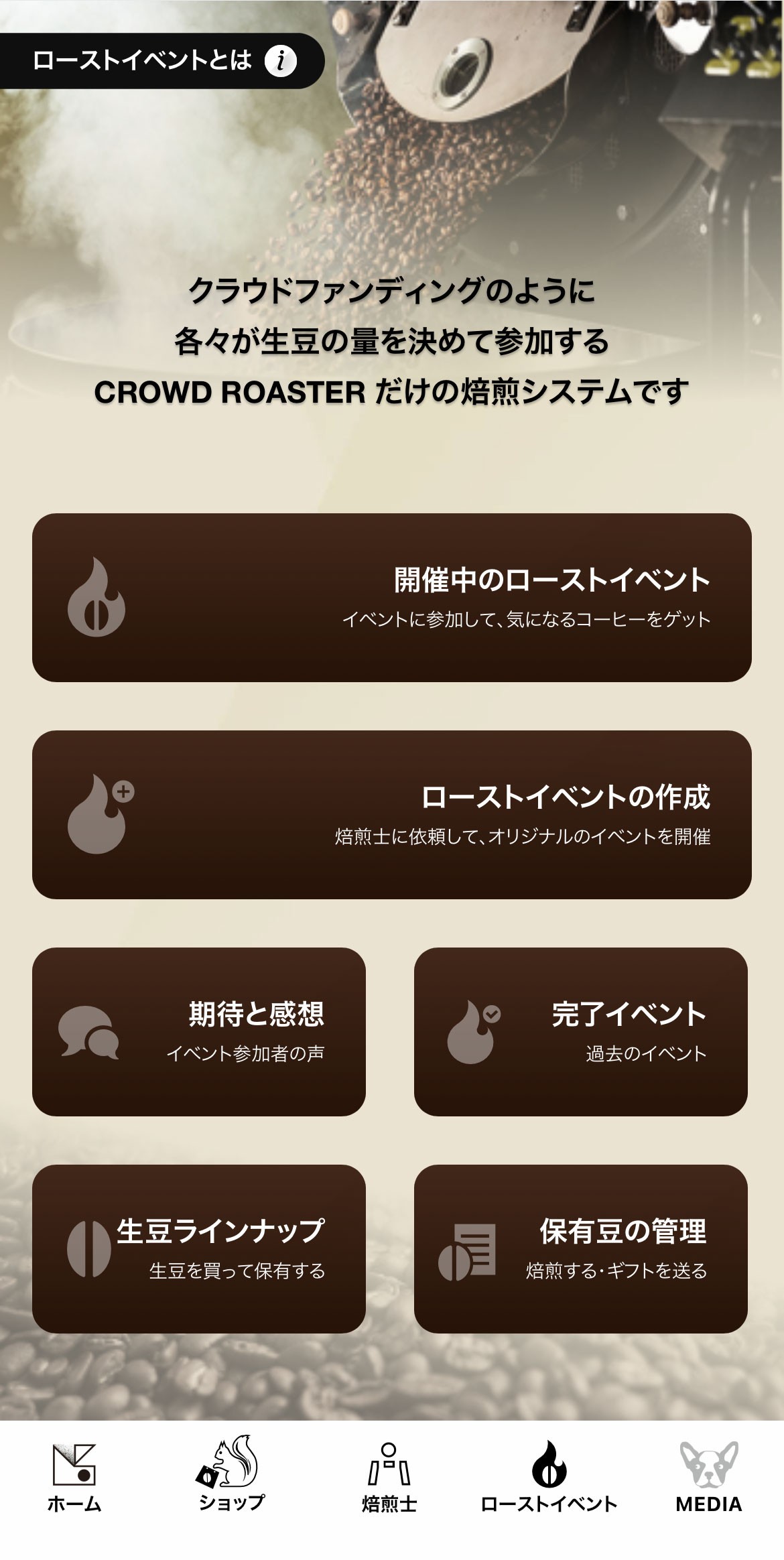 The page where you can check the raw bean lineup has been integrated into the roast event page.
We hope that by checking out the roast event, you will be able to more easily think about which green beans to purchase.
Be sure to check out what kind of raw beans we have!