Commemorating the participation of Hikaru Ono roaster ( Brewman Tokyo )! ONO Brew Champion BOX now on sale!
2023.08.24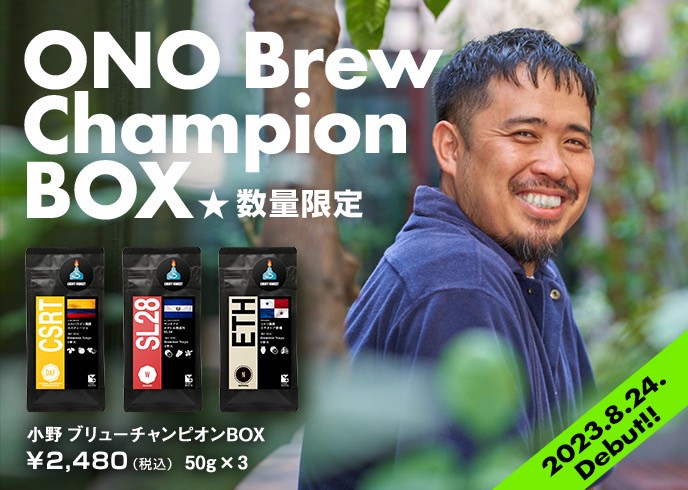 Thank you for your continued patronage and patronage of CROWD ROASTER .

This is a report of the participation of a new roaster.
" Hikaru Ono roaster ( Brewman Tokyo )" will be joining CROWD ROASTER as a new member!
Brewer champion who has been active in Melbourne, Hong Kong, and Tokyo
" Brewman Tokyo " is a shop launched by JBrC (Japan Brewers Cup) 2022 champion Hikaru Ono in Yoyogi, Tokyo.

Here, Mr. Ono not only extracts the coffee, but also roasts it himself, in pursuit of the ideal coffee that is clean, free of unpleasant tastes, and has a distinct flavor.

Ono first encountered an espresso machine at a restaurant in his hometown of Iwate and decided to become a barista, then moved to Melbourne to train in his 20s.
Together with the partners I met there, I opened a coffee shop in Hong Kong.
In Hong Kong, he became the aeropress champion and also participated in the world championship.
After that, they continued to challenge themselves in Japanese tournaments with Tetsu Kasuya as their coach, and finally won at JBrC 2022.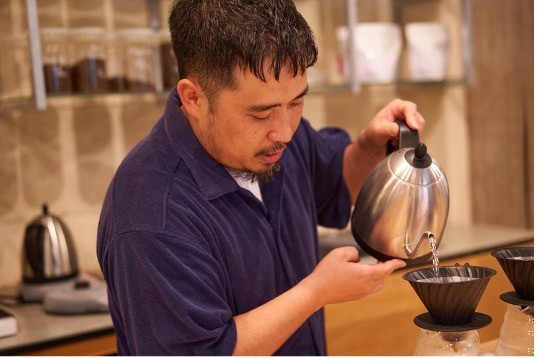 Balanced taste created from extraction
Ono says that the more he understood about extraction, the more he began to think that roasting is an important process that determines flavor.
We don't care about the degree of roasting, we aim for the point that makes the coffee beans delicious.

The roasting machine with its bright orange color that catches the eye is DIEDRICH, which features infrared roasting.
The rotation speed can be adjusted by customization, and the simple structure makes it easy to handle.

Ono's roasting process, which is calculated backwards from the extraction process, creates a unique flavor that is unique to Ono .

Mr. Ono 's ideal is coffee that intuitively feels delicious without any negative aspects. The exploration of extraction and roasting continues.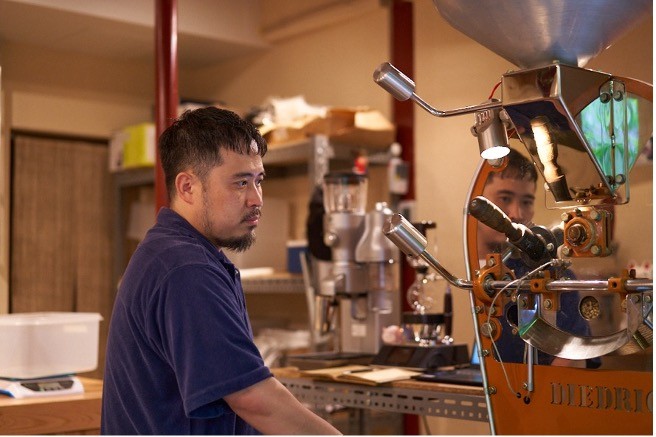 A special drinking comparison set to commemorate participation is now on sale!
To commemorate the participation of Hikaru Ono roaster ( Brewman Tokyo ), we will start selling a limited quantity of the "ONO Brew Champion BOX", a drink comparison set (50g x 3 brands)!

This is the first CROWD ROASTER drinking comparison set that is filled with Ono 's passion.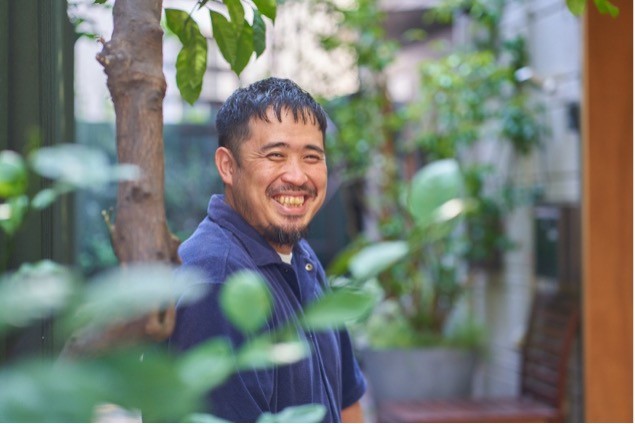 This time, we carefully considered the compatibility of brands with Mr. Ono and selected three brands with rich individuality.
The selected products are "[CSRT] Colombia/El Paraiso Farm/ Castillo /Double Anaerobic Rose Tea," "[ETH] Panama/Kotwa Farm/Ethiopia/Natural," and "[ SL28 ] El Salvador/Hota Hill Selection Center/ SL28 . /Washt'' 3 brands.
We have prepared a comparison set of drinks with different varieties, selections, and countries of origin.
The other day, we cupped roasted beans that we received from Mr. Ono at the management office, and while each one could fully enjoy the unique characteristics of the brand, there were many differences brought out by Mr. Ono 's roasting technique. I was able to feel the flavor of the coffee, and was able to enjoy Ono 's goal of coffee without any negatives.
This set was named ``ONO Brew Champion BOX'' to reflect Ono 's roasting method, which works backwards from his brewing process.
As the name suggests, please experience the top class coffee that can only be created by Japan Champion Brewer.
As the name suggests, [CSRT] is characterized by a rich peach-like sweetness with a rosehip-like flavor.
[ETH] is exactly strawberry! You can also taste the aroma of cacao in the aftertaste, giving it a complex impression.
[ SL28 ] has a berry-like flavor, but you can also enjoy a fresh taste reminiscent of orange.
You can enjoy the flavor of each brand of coffee, the taste created by Ono 's roasting technique, and the numerous flavors that overflow.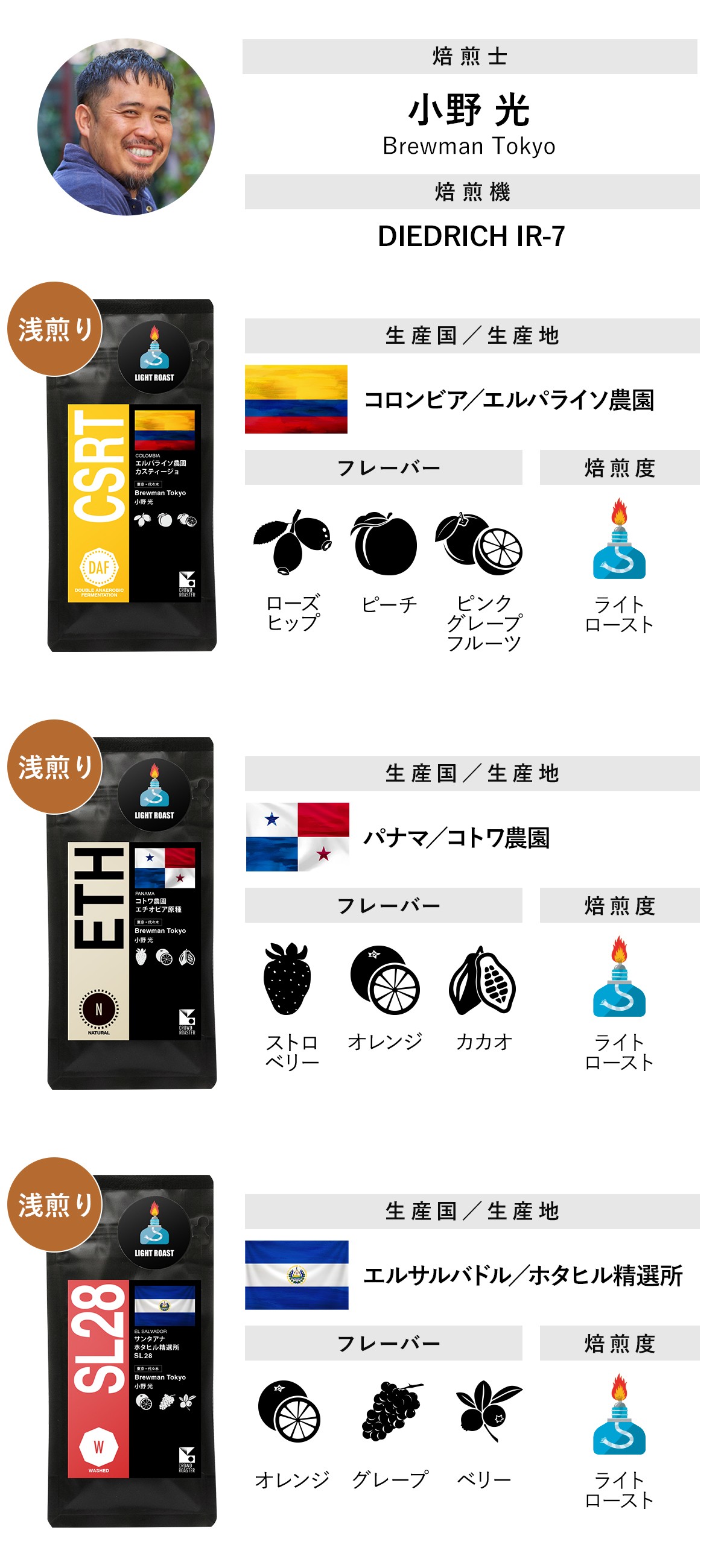 Please purchase this special package, which is available in limited quantities, and fully enjoy the flavorful coffee roasted by Mr. Ono .

【Description of item】
■ONO Brew Champion BOX
・Sales price: 2,480 yen (tax included)
・Contents: 50g x 3 bags, total 150g (roasted beans)
*This is not a regular roast event, but a product that can be purchased immediately.