Interview with KOTO COFFEE ROASTERS Masakuni Sakata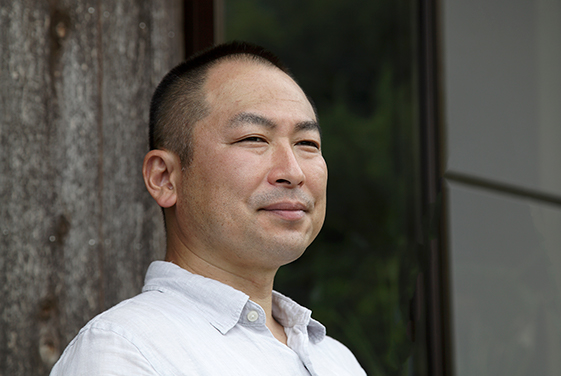 ``I don't use the term ``roaster.'' Coffee roasting is not a ``professional'' job that requires a national qualification, like a lawyer or a tax accountant. "
Masakuni Sakata of KOTO COFFEE ROASTERS spoke with a gentle smile. Mr. Sakata refers to himself as a "roaster" or "roaster." He says that the words of his cupping master, Mr. Taniguchi of Mame Coffee, a specialty coffee bean shop in Nagoya, remain in his mind.

Sakata won the 2019 Japan Coffee Roasting Championship and runs a micro roastery called KOTO COFFEE ROASTERS in an old house in Gojo City, Nara Prefecture. When it was located in Kashihara City, they also did take-out drinks, but now, with the aim of becoming a world champion, they continue to stoically hone their roasting techniques through online sales and roasting just one bottle upon request from a partner store. Masu.
Poverty experienced while traveling the world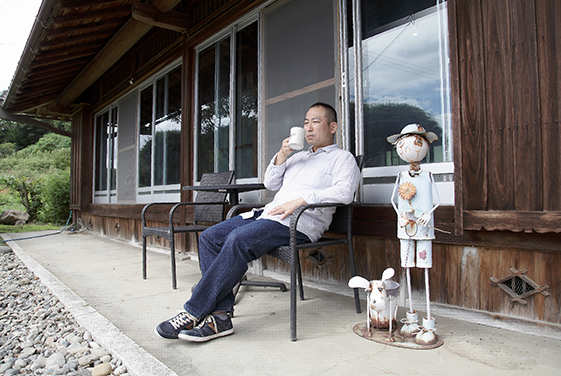 Sakata 's desire to become a roaster stemmed from his travel experiences in his 20s. It was a time when the show about the comedy duo Saruiwa traveling around the world was gaining popularity. Sakata , who has always loved traveling around the world, travels to about 80 countries around the world as a backpacker when he saves up money.

``I traveled to all continents, both developed and developing countries, including Eurasia, Africa, Oceania, North America, South America, and Antarctica.In doing so, I witnessed the reality of the world's poor.

In Cambodia, the moment I entered the border, I was surrounded by children asking for money. I went to a slum in the Philippines, and in Africa I visited many countries such as Kenya, Tanzania, Rwanda, Ethiopia...

What I felt while traveling was the frustrating feeling of not being able to do anything even when I saw the poverty situation there and wanted to do something about it. One day when I was thinking about this, I came across a coffee shop.

"About 10 years ago, I came across a specialty coffee called Ethiopian Yirgachefe Washed at a coffee shop in Tokyo."

The variety is a native species (heirloom). I received a culture shock from the floral, citrusy, refreshing sourness and earl gray tea-like flavor. Sakata , who had never thought coffee was delicious before, was moved by how delicious it was, and as he researched specialty coffee, he learned of its potential as a social business.

``When I was in my 20s, I couldn't do anything, but in the specialty coffee industry, even if it's difficult to save all coffee farmers, it's important to know the terroir (topography, soil, altitude, etc. of the land) that produces delicious green beans. If you are a coffee farmer with a natural environment such as climate, you may be able to save yourself from poverty even a little bit. If there is a system where providing delicious coffee to consumers contributes to improving the lives of producers, then coffee farmers like myself can I thought I could make a contribution as an individual."

Around this time, I started studying cupping with the aim of becoming a green coffee buyer. However, unless you understand roasting, you won't be able to tell whether the taste comes from green beans or from roasting. So, he started roasting himself.

``I decided to start my own business as a micro roaster because I thought that if I were to work as an in-house roaster, one of the downstream green coffee buyers in the coffee value chain, I would be able to accompany the buyers and improve my cupping. "
Became Japan Roasting Champion in just 2 and a half years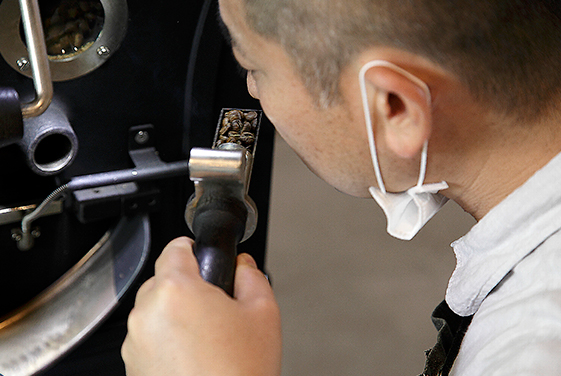 Since Sakata started taking action, his momentum has not stopped. I started my own roastery as a roaster in June 2017. KOTO COFFEE ROASTERS '' is a small shop that has started a 5-minute walk from my house with a rent of 50,000 yen. I will continue to study roasting.

"I was very lucky. The roasting machine I installed was a W6A made by Giesen, which is also used in the WCRC (World Coffee Roasting Championship), and the Japanese champion at the time was using the roasting machine in preparation for the world championship. They started practicing at our shop to get used to it."

At the same time, he also participated in a study group held in Osaka that brought together Japan's top roasters. Once a month, we set a challenge to roast beans and competed to see who could roast it the most deliciously, and through that meeting, I became more excited and improved my skills.

And amazingly, he won the "JCRC2019". Just two years and two months after opening, we were crowned Japan's Roasting Champion.
Roasting that brings out the potential of ingredients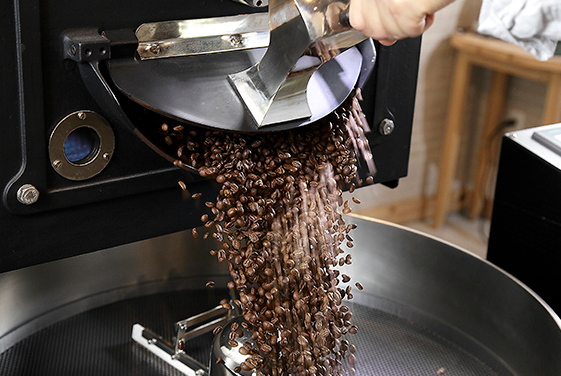 When I asked Mr. Sakata , "What kind of work do you think 'roasting' involves in determining the taste of coffee?", he answered, "It's like cooking."

``French cuisine in the past, when transportation technology was not yet developed, developed sauces, and at best, it was a dish with depth that seemed to combine various ingredients to create a harmonious effect, but at worst, it was a dish with a lot of depth. We were cheating because by the time the ingredients arrived in Paris from within France, they were no longer as fresh.

On the other hand, Italian cuisine, which faces the sea on three sides and has an abundance of fresh ingredients, uses simple seasonings to make the most of the ingredients because they have access to good ingredients. I think both methods are necessary for roasting.

In the end, we can only handle truly delicious beans that come from great terroir. However, even if the terroir is not that great in a low-altitude region, if cultivation management, harvesting, production processing, sorting, and quality control are properly carried out with careful human intervention, there will be no contamination by defective beans. It becomes a specialty coffee with a cupping score of over 80 points.

Such coffee does not have a bright flavor or bright acidity, but it does have a mild sourness and sweetness with few unpleasant tastes. If we can bring out these less noticeable aspects through roasting, we will be able to sell more products and save money to the producing countries.

For top-of-the-top coffee, such as Cup of Excellence winning beans, we want to roast it lightly to bring out the flavor of the ingredients to the fullest, just like in Italian cuisine. Also, beans that are on the borderline of specialty coffee are roasted a little deeper and caramelized, just like in classic French cooking. You can create a coffee with a good balance of sourness, sweetness, and bitterness with the addition of sweetness, or by blending various ingredients, they can complement each other to create a coffee with depth that seems to be playing in harmony, making it delicious. I want to."

In fact, the beans that Sakata sells at his shop are not necessarily expensive. This is exactly what Sakata felt while traveling in his 20s, and his desire to solve the world's poverty problem.

Mr. Sakata , who has risen to the level of a roasting champion, uses his skills and knowledge to bring out the maximum potential of green beans and create a gem of a cup.
At CROWD ROASTER , enjoy coffee you've never encountered before.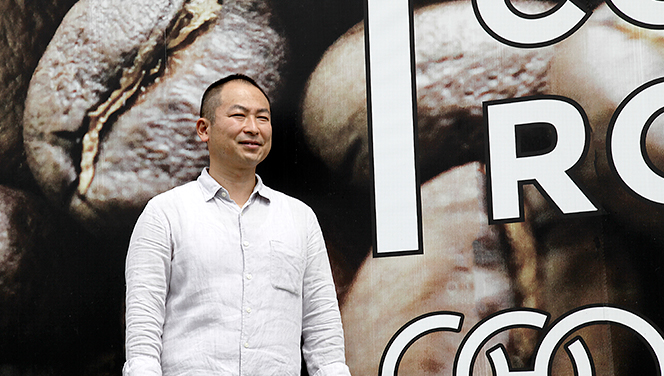 " CROWD ROASTER is great for a small-scale micro roastery like mine, which allows us to roast a variety of beans.With this new platform, we can meet customers we have never met before. I'm looking forward to meeting you."

Sakata is currently studying hard every day in preparation for the upcoming world championships. In order to fulfill my dream of helping to solve poverty through specialty coffee, what I want most right now is the title of world champion.

"By being active in the world, I want to connect with more poor producers and help solve poverty in producing countries."

Mr. Sakata , who believed in roasting and wanted to change the world through roasting, continues to work with roasting machines to change even more of the world.
Profile
roaster
Mr. Masakuni Sakata
Since his 20s, he has traveled to 80 countries around the world and experienced poverty firsthand, which is when he encountered specialty coffee and its ecosystem. While learning cupping and roasting, he opened his own shop ``KOTO COFFEE ROASTERS'' in 2017, winning ``JCRC 2019'' and 3rd place at ``TISCA International Roasters Cup 2019'' (TiRC). In 2020, we moved to Gojo City and restarted as a pure roaster. He is improving his roasting techniques day and night in preparation for the world competition.
Shop information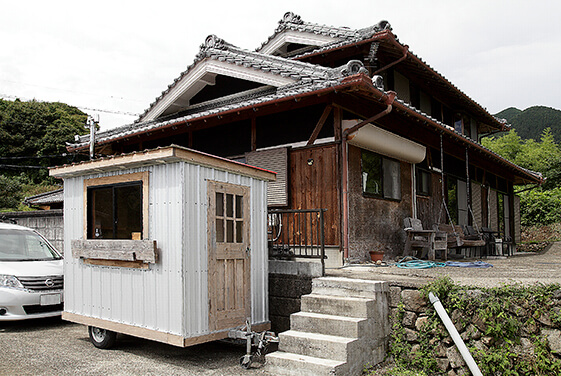 KOTO COFFEE ROASTERS
Phone: 0747-39-9060
koto-coffee.shop