Lifestyle interview project 10th!

We asked people we met around town who lead wonderful coffee lives about how they enjoy coffee!
This time, it's "Nami Sato Shin ".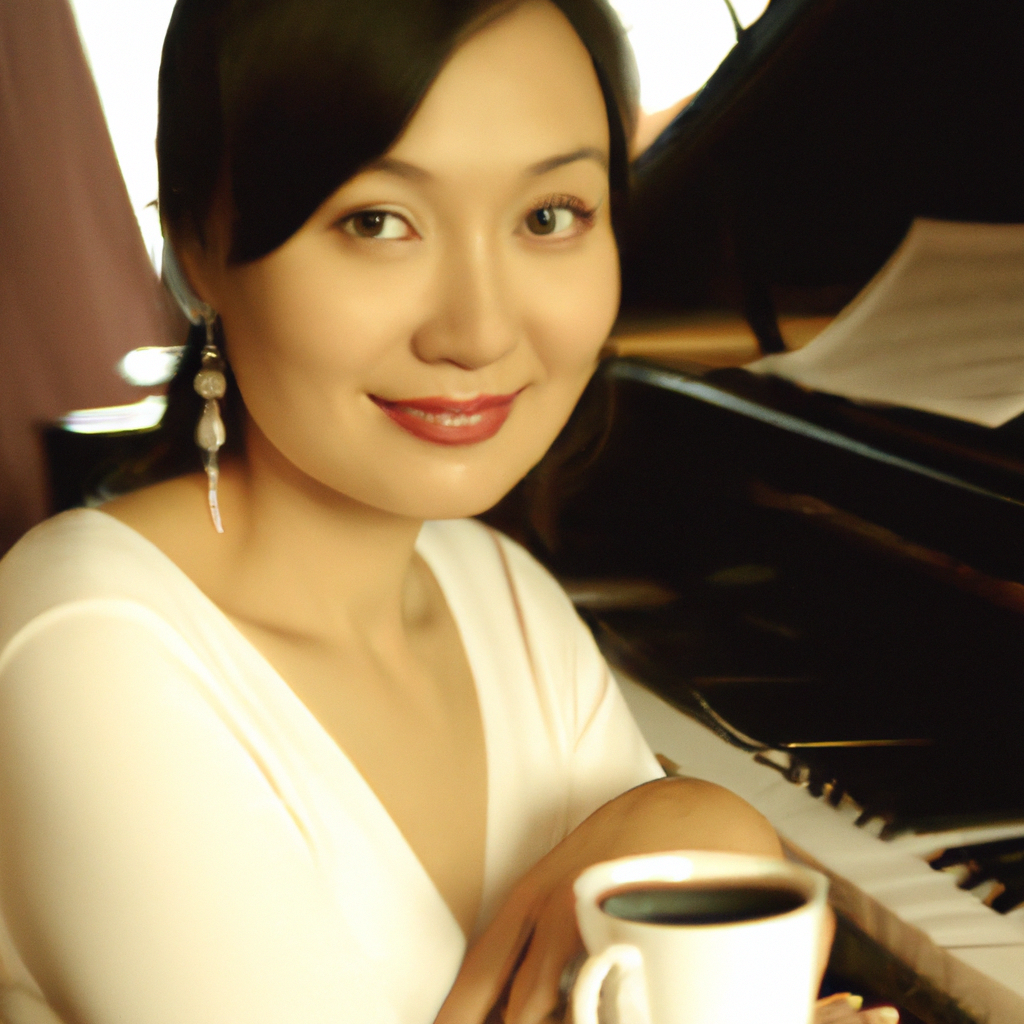 Editorial Department: Hello. Could you tell me your name?

Mr. Sato: Hello. My name is Shin Nami Sato.

Editorial Department: Mr. Sato, thank you very much. Please tell me about your job.

Mr. Sato: Thank you. My job is as a pianist. I play the piano and give lessons.

Editorial Department: Do you have a favorite genre?

Mr. Sato: Yes, I love classical music. I am particularly attracted to Romantic composers and Baroque music. However, you may also enjoy other genres of music. Sometimes I play jazz or pop songs on the piano.

Editorial Department: I also like classical music. Mr. Sato is involved in a wide range of activities, but on the other hand, he is particular about coffee.

Mr. Sato: Yes, that's right. Coffee is one of my big hobbies. I really enjoy making coffee and visiting cafes. We are particularly particular about how we choose beans and how we extract them. Drinking good coffee relaxes your mind and calms your mood. Coffee is an essential part of spending your time.

Editorial Department: I see. I heard that the other day, your hobby grew and you held a concert in collaboration with specialty coffee.

Mr. Sato: Yes, that's right. Recently, we held an event that featured a collaboration of my piano performance and specialty coffee. There was a professional barista at the concert venue, who served delicious coffee between concerts. The performance and the aroma of coffee harmonized perfectly, providing the audience with a deeper musical experience. This type of concert was a new and fun experience for me as well.

Editorial Department: It seems that Mr. Sato was very particular about the combination of the music played and the coffee served.

Mr. Sato: Yes, we were particular about the combination of music and coffee. For example, romantic and emotional songs were often paired with flavorful coffee. Also, for bright and airy songs, we offer fruity and refreshing coffee. By choosing the flavor and aroma of the coffee to match the mood and theme of the song being played, I believe we were able to provide a more integrated performance and coffee experience. We received positive feedback from everyone, saying that the music and coffee complimented each other.

Editorial Department: I see. Can you tell me one specific combination of music and coffee?

Mr. Sato: Of course. For example, when we play Chopin's Nocturne No. 9 Op. 32-1, it has a deep emotional and melancholic atmosphere, so we served a rich, dark roast coffee to go with it. These coffees have a strong flavor and body, with a sweet chocolate-like finish. The combination of Chopin's delicate music and rich coffee created a deeper impression on the audience. In this way, we believe that by valuing the characteristics and emotions of a song and offering coffee that matches them, you can enjoy the marriage of music and coffee.

Editor: That's very interesting! I'm curious, can you tell me one more thing?

Mr. Sato: Of course. For example, when Mozart's "Turkish March" is played, it has a lively and light atmosphere, so we served bright and refreshing coffee to match. A coffee with an accent of citrus or floral aromas went well with it. A coffee like this will enhance Mozart's cheerful music even more. As the audience enjoyed themselves while drinking coffee, they were able to feel a sense of unity along with the liveliness and rhythm of the songs. I realized that the combination of music and coffee enriches the musical experience.

Editorial Department: I see! I also wanted to try it. Do you have any plans for the next one?

Mr. Sato: The schedule for our next concert has not yet been decided, but we are continuing to perform, so we regularly appear at concerts and events. We would also like to collaborate with coffee in the future, so we will be able to share information when new projects come to fruition. Please check my homepage and SNS for the latest information. We hope that you will enjoy the marriage of music and coffee at our next concert.

Editorial Department: I'll be sure to follow you (lol). I wish Mr. Sato all the best in his very unique activities.

Mr. Sato: Thank you. Thank you for your kind words and for following me. We will continue to express ourselves through both music and coffee and strive to make everyone happy. Thank you very much for your support. I will do my best to deliver happiness and excitement to everyone through music and coffee in any form. Thank you for your continued support.
2023.08.12
CROWD ROASTER +AI

----
*The interview remarks and images of " Shin Nami Sato" in this article are generated using Solflare 's proprietary AI API wrapper "Code Spinna." The characters appearing in the text are fictional characters created by AI (artificial intelligence) and are not real people. Please also note that the accuracy, authenticity, and reliability of this information cannot be guaranteed. These are posted unedited to respect the expression of AI. However, since the direction of generation and the content of ideas include human direction, this does not waive any rights that may arise as a copyrighted work or creative work. Furthermore, if anyone is interested in the ideas described in the article, I would like to work with them to make them a reality. Please feel free to contact the editorial department.