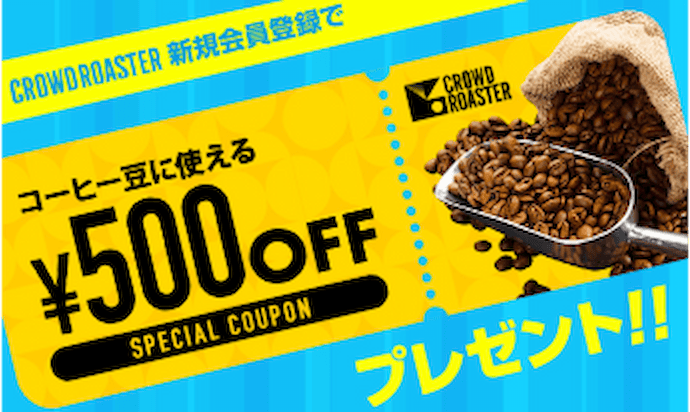 With new registration
Get a ¥500 OFF coupon!
At CROWD ROASTER , all customers who register as new members can use it for coffee beans.
We are distributing ¥500 OFF coupons!
This is your chance to enjoy carefully selected specialty coffee at a great price.
Please take this opportunity to try CROWD ROASTER 's services.
How to participate in the campaign
Please fill out the form below to get your coupon.
Information on this registration will be sent to the email address you entered.

After completing this registration, we will inform you of the coupons you have obtained.
Examples of coupon usage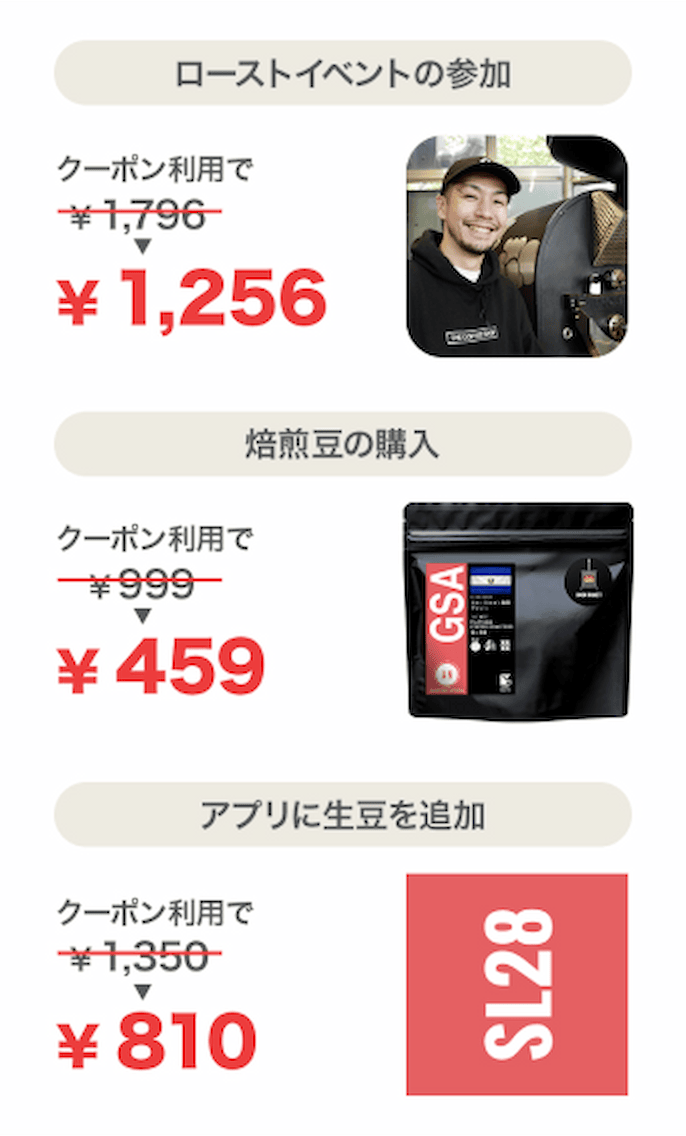 *Price may differ from the actual product.
About CROWD ROASTER
Hey, roast with an app

CROWD ROASTER is
"Rare green coffee beans"
Freely combine "first-class roasters",
You can order a drink like never before.
It's an app.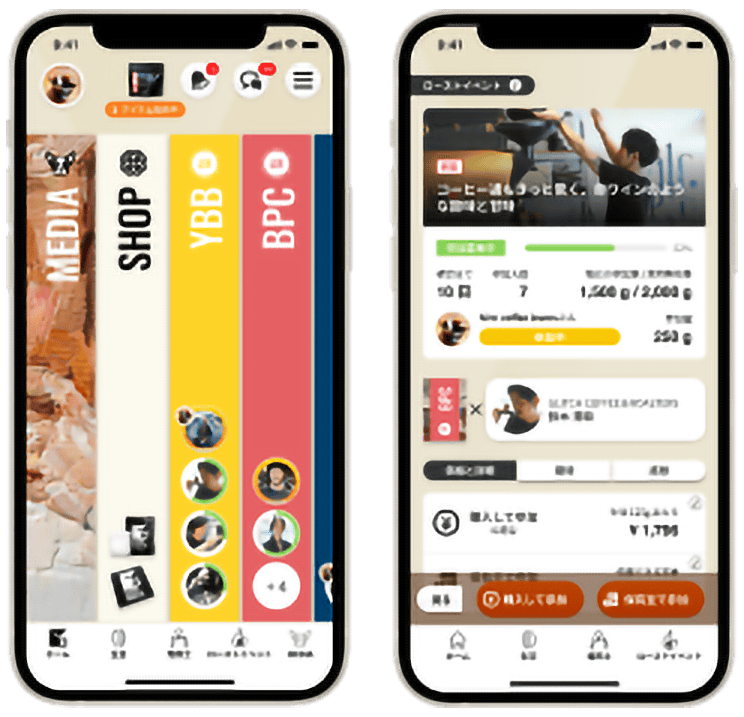 Campaign notes
The discount provided by this campaign is a discount of 540 yen (tax included) from the subtotal amount of your order.
Applies to newly registered users.