From May 23, 2022, we will start selling Geisha washed roasted by Ishii Yasuo of LEAVES COFFEE ROASTERS in extremely limited quantities as the second part of the Esmeralda special project!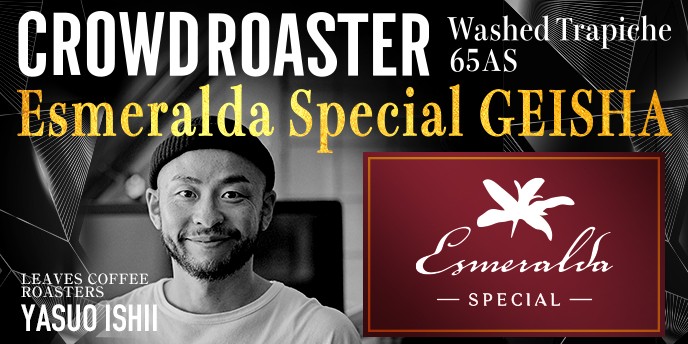 2nd Esmeralda Special released!
Esmeralda Farm is now a legendary farm in Panama. It is a famous farm that sparked the Geisha boom and is now synonymous with Geisha , which can no longer be pushed or pushed.

This time, CROWD ROASTER has independently acquired and is offering "Esmeralda Special," which is the highest class of the Esmeralda farm and is only distributed in extremely small quantities. Esmeralda Special is a brand that can only be named by Geisha , which has special quality and is exhibited at private auctions. It is said that less than 10% of the entire farm's Geisha production is certified.
This time, CROWD ROASTER team contacted BRISA & TIERRA, a trading company specializing in specialty coffee in Panama, and was able to specially source Esmeralda Special.

The Esmeralda special project has been well received since the first edition, and the second edition was roasted by Ishii Yasuo of LEAVES COFFEE ROASTERS !

In contrast to the natural one from last time, this time it's a "washed" version of Geisha .
The high quality is clearly visible from the green beans stage. Even when cupping it in a sample roaster, it has a refined and refreshing jasmine flavor that is unique to Geisha Washed, and the clearness is excellent.
As a result of careful consideration, including CROWD ROASTER exclusive cupper, who would be the best roaster to bring out the maximum flavor brought out by a process thoroughly controlled by a prestigious farm's farm engineer, the second edition was created by LEAVES COFFEE ROASTERS We decided to have Ishii Yasuo do the roasting.

This time, the flavors Yasuo brought out are "jasmine, bergamot, peach, and molasses."
This time, Geisha Washed was carefully finished with a ``light roast'' to express its flavor to the fullest.
When I cupped the roasted beans that arrived, I found that the aroma was so rich that I couldn't believe it had just been roasted. As expected from Yasuo -san's roasting, it's so perfect.
From the moment it is finely ground for cupping, the gorgeous aroma reminiscent of jasmine that is unique to Geisha Washed spreads out.
The sweetness reminiscent of lemonade and the gorgeous flavor of jasmine, which is unique to Geisha Washed, which is of extremely high quality, is a word of bliss.
It has a candy-like sweetness with a refreshing flavor reminiscent of citrus and other citrus fruits.
The overwhelming clarity and honey-like texture create a pleasant aftertaste, allowing you to enjoy a long aftertaste that will last forever.
As expected, the quality is top-of-the-line from Esmeralda Farm, and it's a drink you'll want to take your time to drink.

Nowadays, "Esmeralda Special" is difficult to obtain unless you have a deep connection with Esmeralda Farm.
Please enjoy this special brand!

There are only a few left of the first edition, "Esmeralda Special Geisha Natural x Yoshiyuki Nakamura ( mamepolepole )", but it is still on sale, so it would be fun to purchase it at the same time and enjoy the difference between natural and washed. I think.
Delivered in special packaging
This time, we will deliver it in a special package that is different from usual.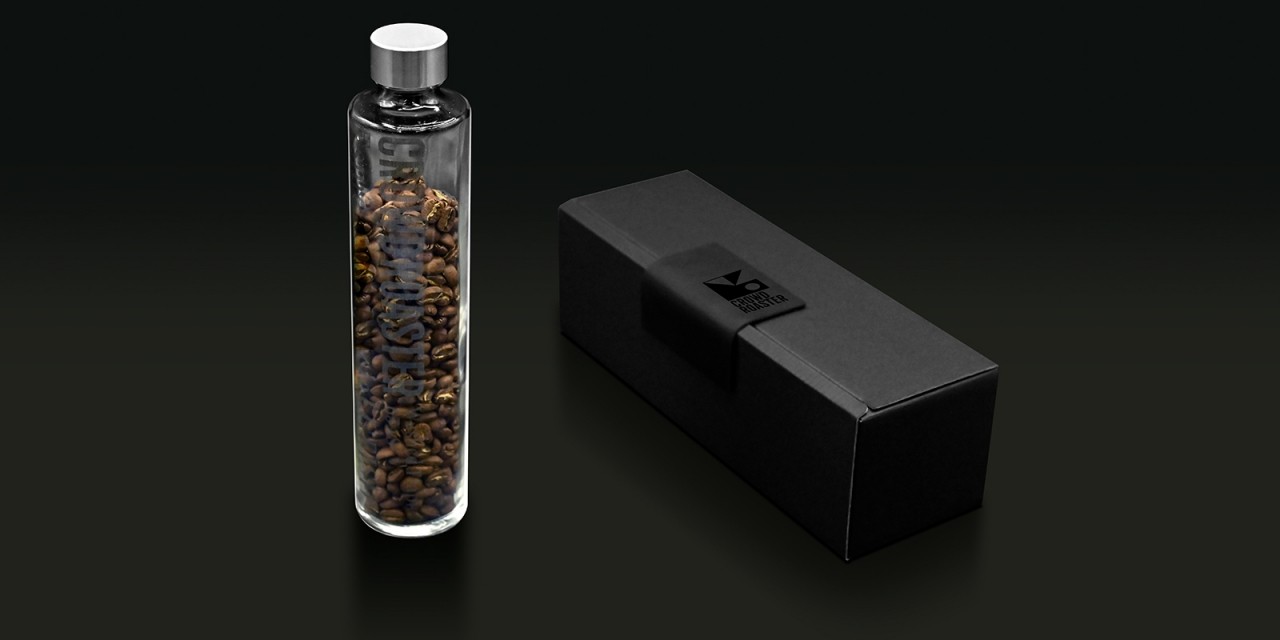 (The logo of the "leather sealing" that can be peeled off and used as a coaster is black.)

Normally, our products are delivered with coffee beans packed in a pack with a valve, but this time we will deliver the coffee beans sealed in a glass bottle with a special edging process.

The glass bottle prevents unnecessary oxidation and prevents gas from escaping, allowing you to enjoy the fresh aroma for a longer period of time.
We also recommend using empty bottles as storage containers.
The project's logo is engraved with the farm, brand, and section name using laser edging. We will deliver it in a special specification that can only be obtained this time.

A seal made of genuine leather is used to seal the cosmetic case. CROWD ROASTER logo is stamped on the genuine leather. You can also use the genuine leather as a coaster by peeling it off cleanly.

Don't miss out on this once-in-a-lifetime opportunity!
Other plans are also in progress!
For this project, we selected four sections from among several special sections at Esmeralda Farm and finished them using two processes: washed and natural.
We plan to introduce the remaining two stocks in the future.
Please look forward to this too!

【Description of item】
■Esmeralda Special Geisha Washed Trapiche 65AS
・Sales price: 15,000 yen (tax included)
・Contents: 100g (roasted beans)
*This is not a regular roast event, but a product that can be purchased immediately.
*Products will be shipped sequentially from around May 24th (Wednesday).
*It will be delivered via Yu-Pack.