[Modern Artisan] THE COFFEESHOP (Tomigaya, Tokyo) Interview with Daito Hagiwara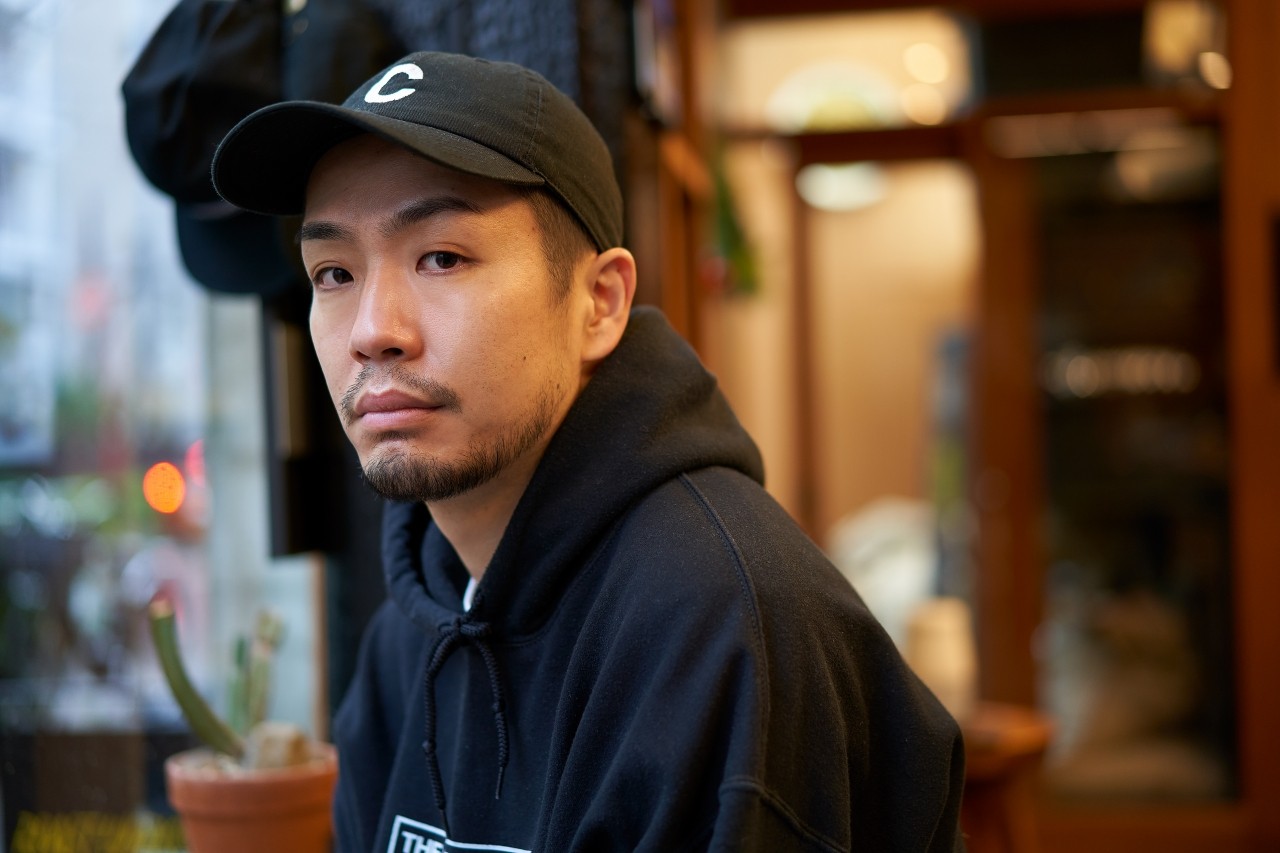 " THE COFFEESHOP ROAST WORKS" is located in a quiet area just behind the University of Tokyo's Komaba Campus. A PROBAT 12kg oven is placed inside the glass-walled store, and the aroma of coffee wafts through the city.
In fact, this shop is loved by office workers and residents in the area, and serves as a coffee stand where they can casually drop by. While you can enjoy your favorite standard brands every day, another way to enjoy THE COFFEESHOP is to try new brands that are added to the lineup every week.
THE COFFEESHOP is very active in disseminating information about how to enjoy coffee, and can be said to be a coffee shop that always offers new discoveries about specialty coffee.
Daito Hagiwara runs this roastery and works as a roaster. He is an up-and-coming roaster who was fascinated by specialty coffee and decided to become a roaster.
A fateful encounter with specialty coffee
Roaster Hagiwara 's first experience with coffee was surprisingly at a classic coffee shop in Jimbocho, Tokyo.

``My university was near Jimbocho, so I often skipped classes and read novels at coffee shops.When I think back, I always had coffee by my side.I kind of wanted to be the one who provided it. Maybe that's what started me thinking."

Three years after I started working at a cafe chain store as a new graduate, I was put in charge of launching a new type of hand drip specialty store. There, he encountered specialty coffee and was shocked.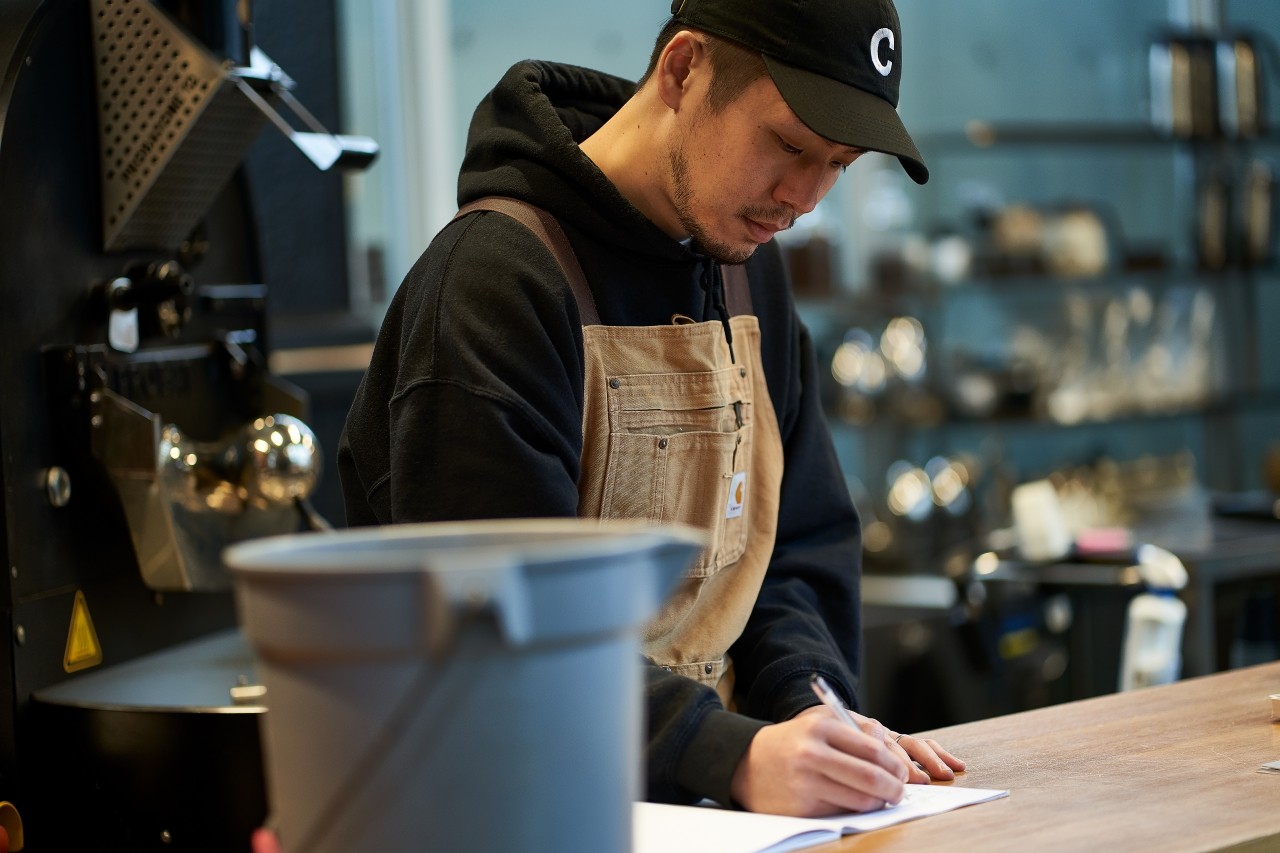 ``While working with specialty coffee, roasting was the job that appealed to me the most and that suited my personality.I'm a bit nervous and a perfectionist, but I never stop pursuing my ideals. I think it's actually a good fit for the roasting job I'm pursuing.''

Determined to make roasting his life's work, Hagiwara quit his job and began visiting coffee shops that roast their own coffee. During that time, he came across THE COFFEESHOP , which has the concept of ``delivering a completely satisfying coffee experience, from bean selection to drinking,'' and got a job as a roaster. From this point on, he began to get serious about roasting.
I want to bring out the potential of beans
Hagiwara 's ideal roasting is ``identifying the potential of green coffee beans, maximizing them, and making proposals.''
``I judge whether the key point I want to bring out from each bean is flavor, sweetness, or texture based on the appearance of the green beans during roasting and cupping.Then, I choose roasting that maximizes the individuality of the beans. I decide on the approach and the final degree of roasting."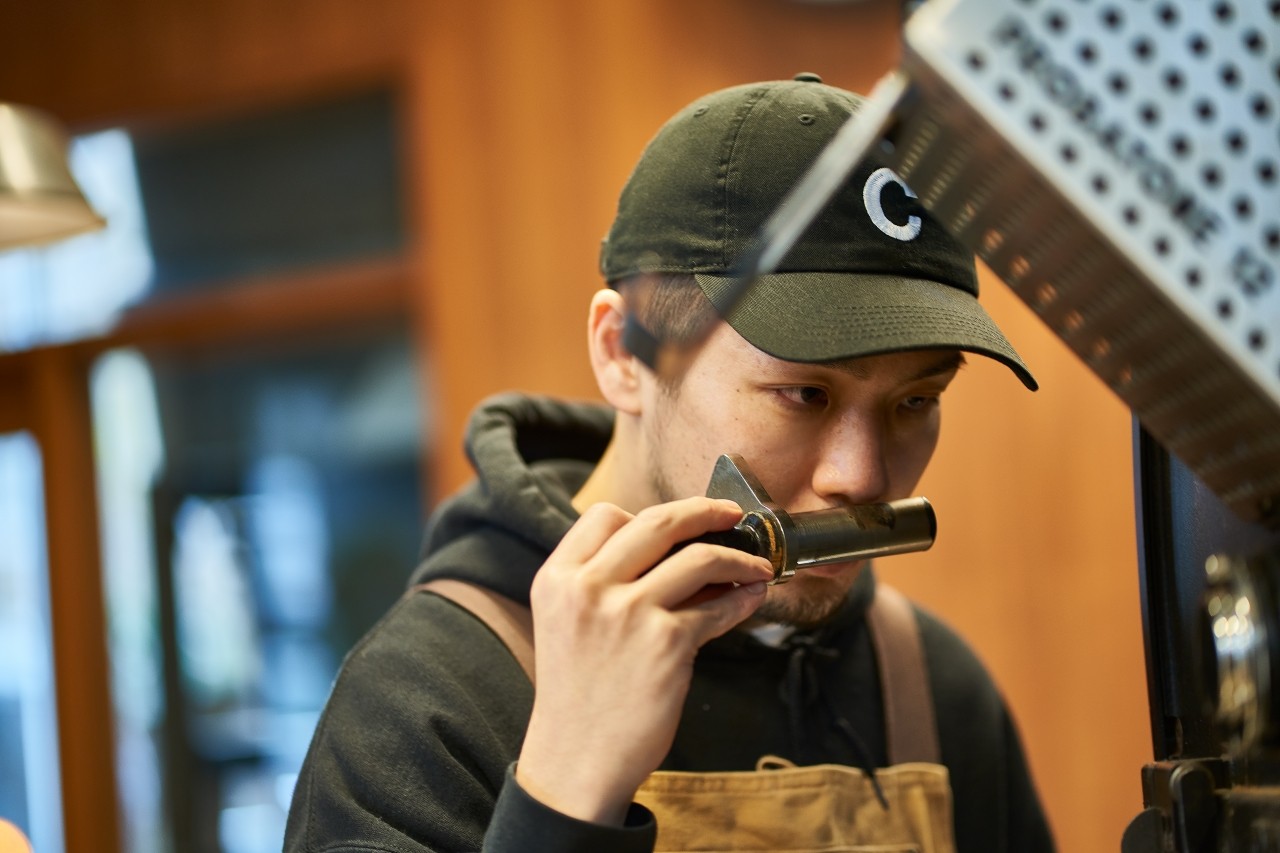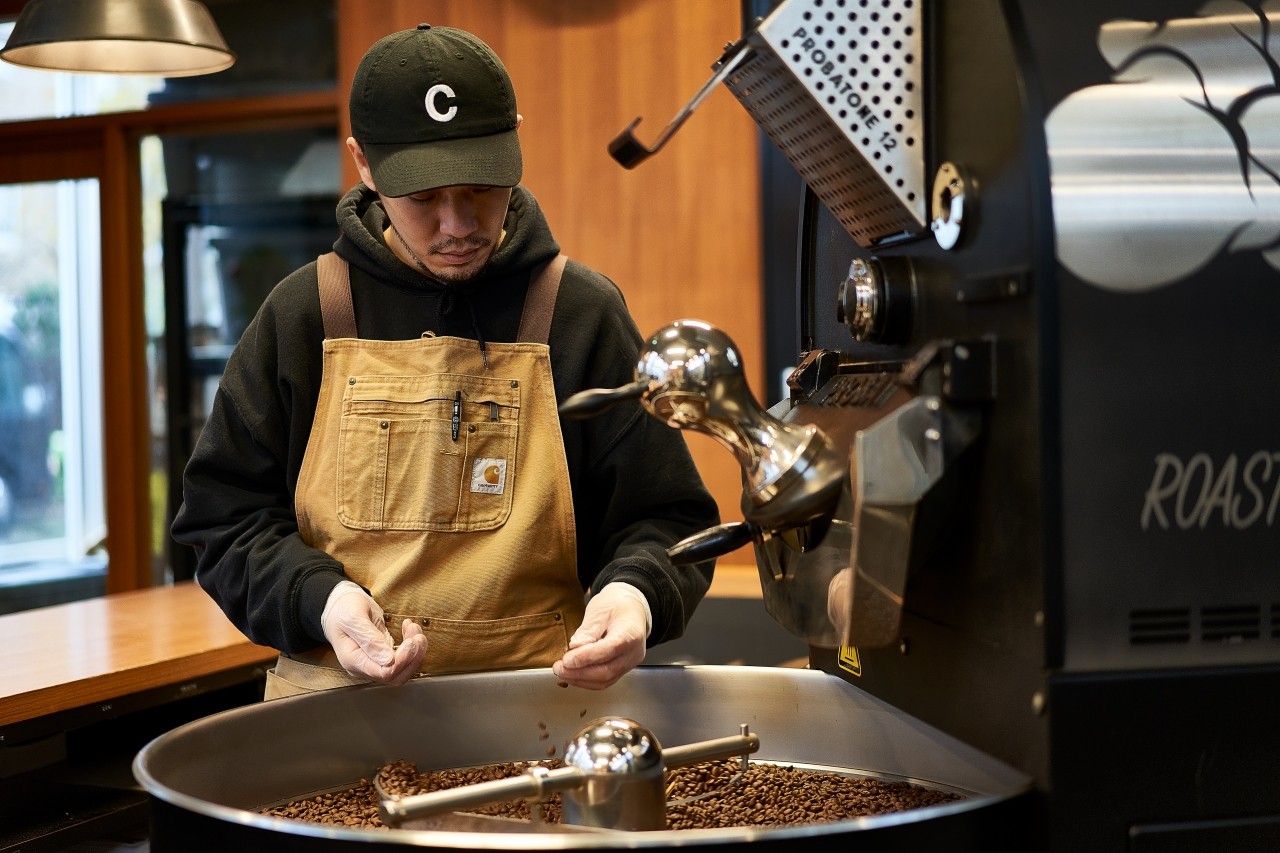 THE COFFEESHOP also sells brands that have won COE (Cup of Excellence) awards, and is particular about quality. However, Hagiwara says that the value of coffee is not determined solely by the quality of the green beans.

"In the specialty coffee industry, it is said that obtaining good quality green coffee beans is the most important thing.However, I think it is wrong to focus solely on that.Producers are constantly thinking about varieties and refining. We are putting in a lot of research and effort, but we, as a roster, are always asking ourselves, are we really putting in the same amount of effort?"

In a sense, it's a natural effort to make optimal adjustments while checking the condition of the beans during roasting. What I always try to do is use my five senses to gather information and utilize it in my roasting.

``You can't create something that isn't in green beans by roasting, and each bean has different strengths, so it's important to bring out the charm of each bean.Coffee is something you drink every day, so every day. The ideal result is something you want to drink.We believe that having both sweetness and a clean cup is the first step to whether or not you want to drink it every day.''
To lower the hurdles for specialty coffee

Mr. Hagiwara is pursuing the ideal coffee, but he also wants to lower the bar for coffee.

``I think there are almost no Japanese people who have never tasted coffee, including coffee milk and coffee-flavored sweets.However, specialty coffee from shops like ours... When that happens, people sometimes think that it's difficult to understand or that it's difficult.On the other hand, it's sometimes treated as a drink just for getting caffeine, which I feel is a bit of a waste.''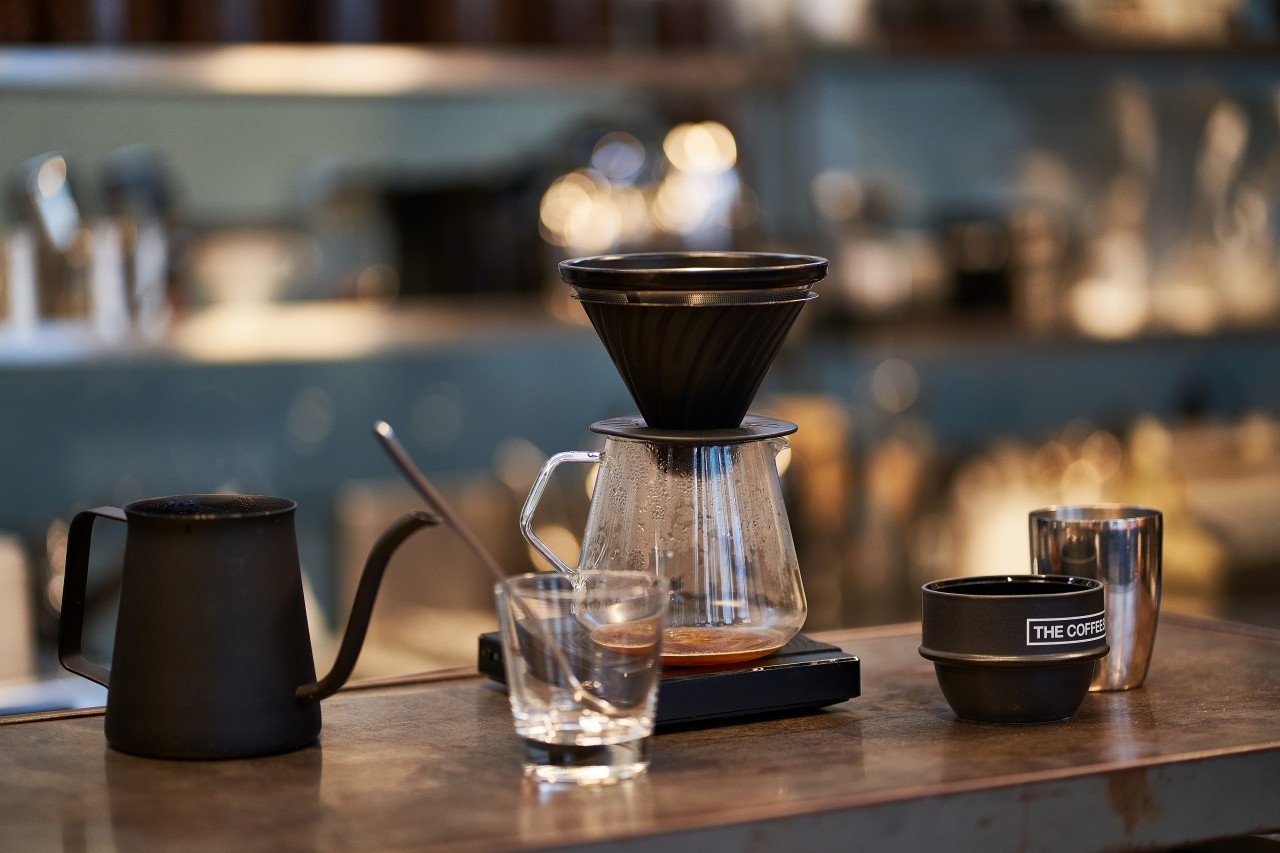 One of the hurdles surrounding specialty coffee is how to brew and extract it. Even if they purchase delicious coffee beans, many customers have the problem of not being able to brew them properly. So Hagiwara is giving a lecture on how anyone can easily brew it.

"For people who want to grind and brew beans from beans for the first time at home, we recommend the HARIO ``Switch'' dripper.As long as you can measure the amount of powder, hot water, and time, anyone can brew coffee of the same quality. You can do it."

The standard recipe is to grind 18g of beans, pour 250ml of hot water all at once, and after 2 minutes press the switch to brew. Depending on the degree of roasting of the beans, he also taught us how to grind finely if the beans are lightly roasted, and how to stir the beans with a dripper.
A cup for a relaxing moment
Hagiwara 's career as a roaster is not that long. However, they are proud that their experience with the types of coffee they roast and cup is comparable.

"We offer four new single-origins every month, and we roast and cup many times more samples than we actually sell."

Learn how Hagiwara roasts the beans you encounter for the first time at CROWD ROASTER . That is the most basic way to enjoy CROWD ROASTER .

``I try to roast in a way that brings out the unique characteristics of a wide variety of coffee beans, so I would like you to experience together what I think is the best part of each coffee bean and what I want people to enjoy.''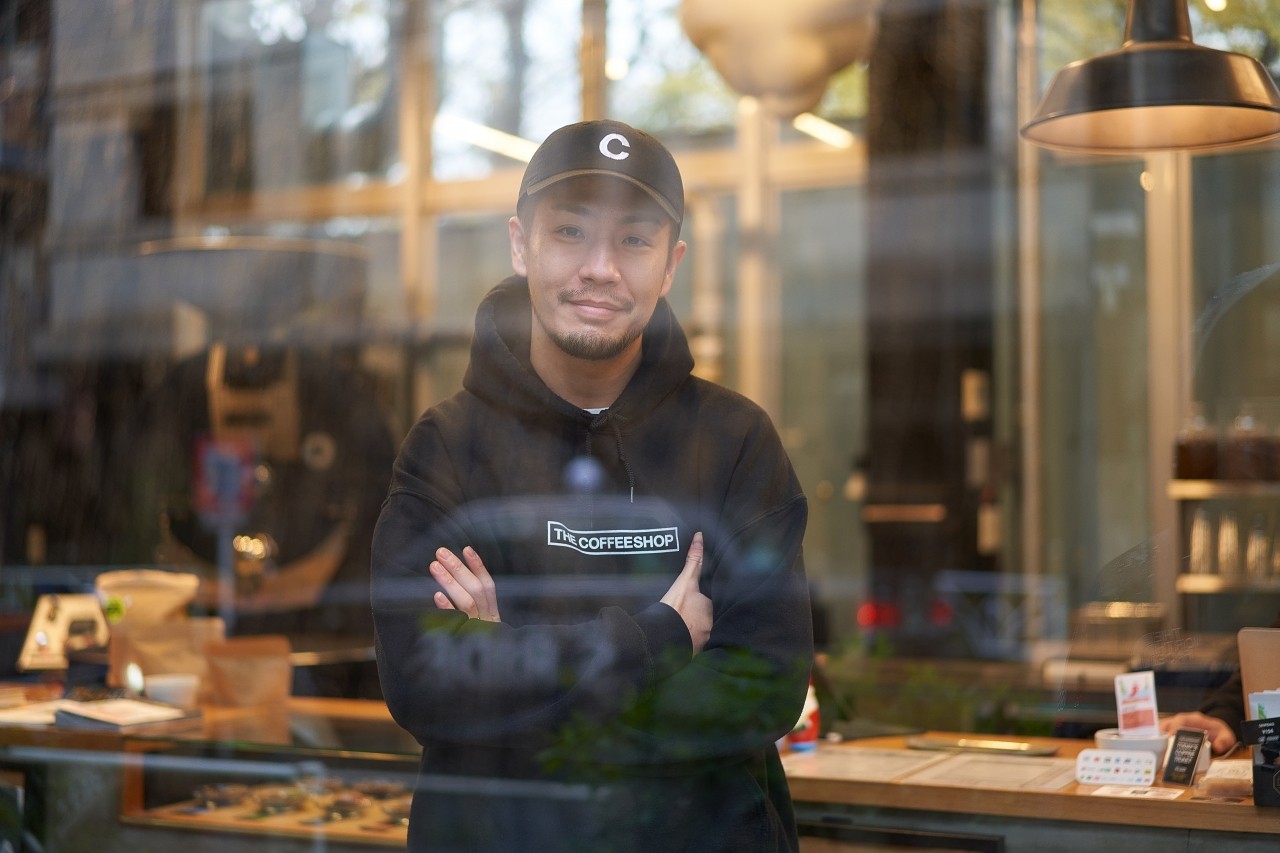 If you are interested, please make a roasting request to Hagiwara at CROWD ROASTER .



SHOP INFORMATION
THE COFFEESHOP
2-22-12 Tomigaya, Shibuya-ku, Tokyo
Business hours: 10:00~SUNSET (Open all year round)
https://www.thecoffeeshop.jp/