New coffee equipment is appearing one after another, and many people are confused about which one to use.
Therefore, in this project, I would like to honestly review the ease of use of the equipment that I have actually used.
The first item to commemorate is the premium hand grinder "Etzinger" that has been recently used at CROWD ROASTER .
In this article, I would like to review this grinder, as I have learned some things through using it.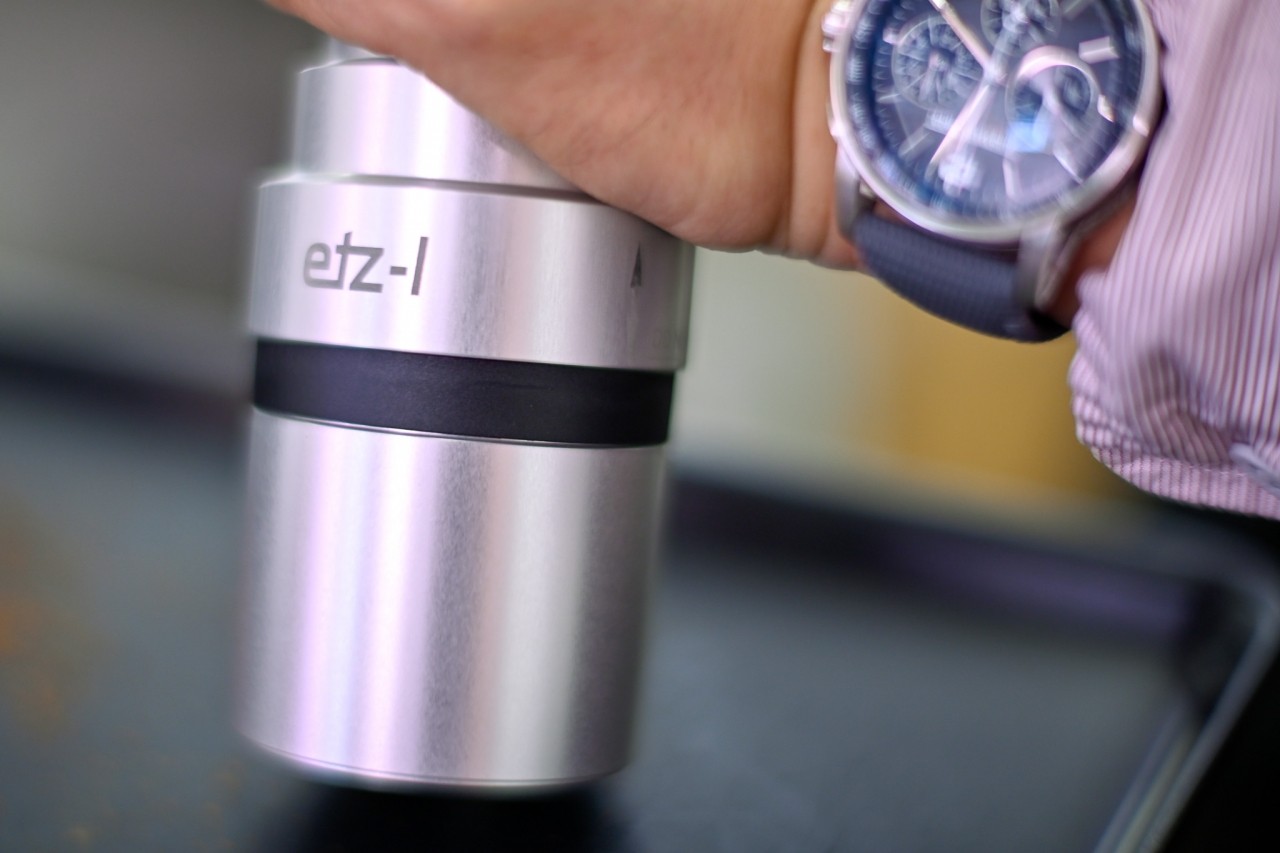 Premium hand grinder designed for ease of use
"Etzinger" is a brand based in the Principality of Liechtenstein that supplies blades and grinders all over the world.
The company is also known as the company that provides the teeth for the world-famous Marzocco grinders.

Now, let's take a look at the specifications of "Etzinger".
[Product specifications]
Country of origin: Principality of Liechtenstein Blade: Conical type (32mm) Stainless steel Copper grind adjustment: 88 levels (dial type)
Capacity (beans): Approx. 30g
Size (width x height): W60.6mm x H220mm *REGULAR
Weight: 750g (REGULAR)
Price: 49,500 yen (included)
※Reference price

The design is simple and beautiful, with a spacey look and heavy feel that will tickle a man's heart.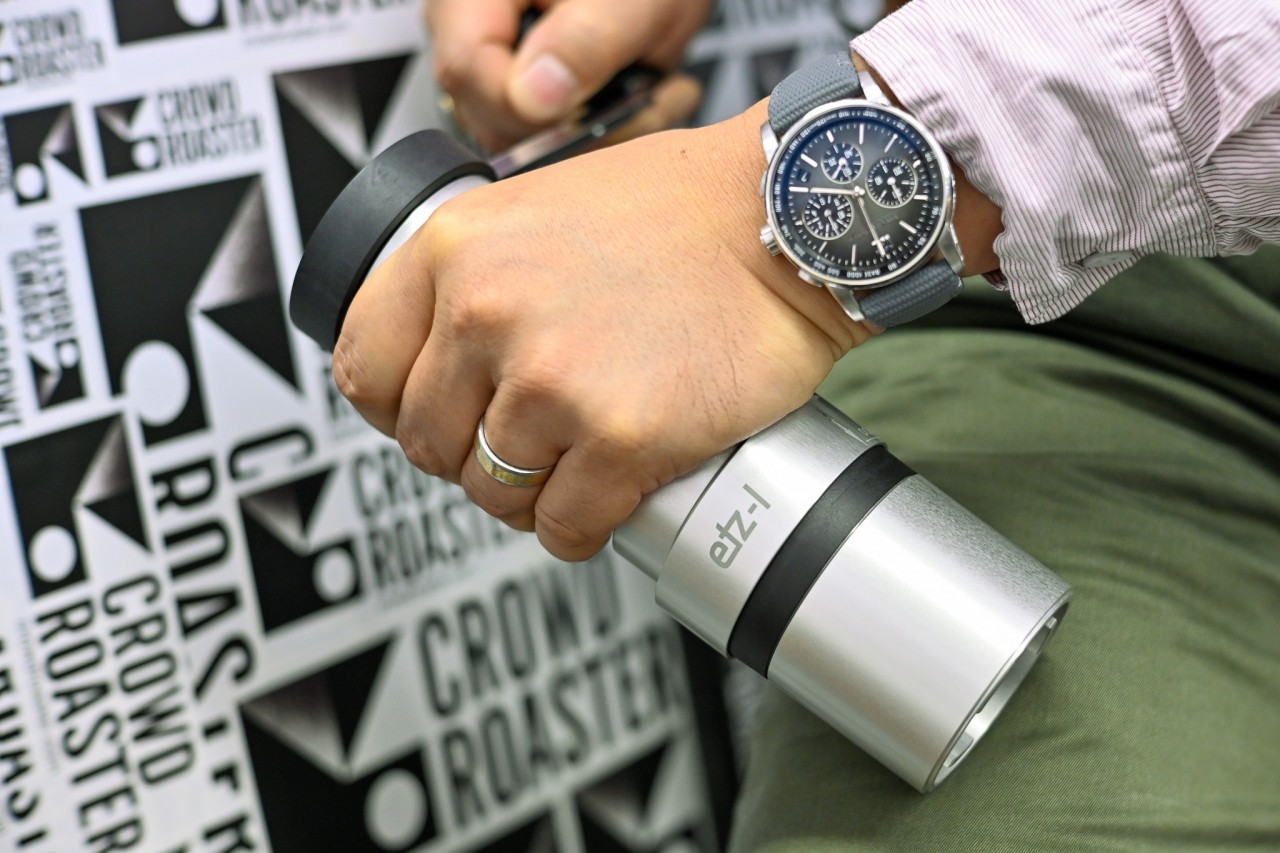 Uniquely designed RRB mechanism (Rotating Ring Burr) that rotates the outer blade
Adopts a unique design "RRB mechanism" that rotates the outer blade.

By fixing the inner blade and rotating the outer ring-shaped blade, there is less rattling and the particle size is stabilized.
Since there is less rattling, you can grind easily, accurately, and quickly.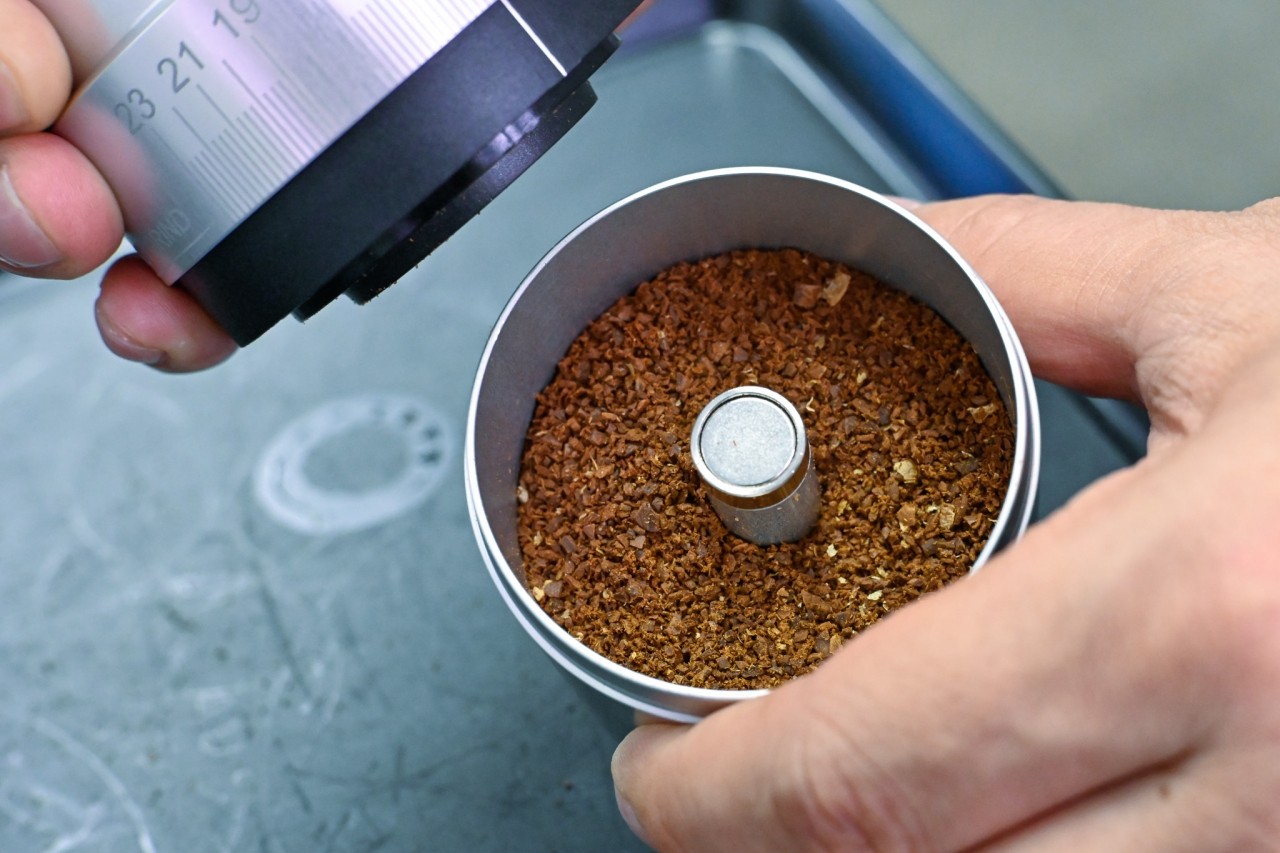 Another great feature is that there is no rotating shaft connected to the inner blade, so the inside of the cylinder is spacious, making it easy to put beans in and clean it.
Amazing 88-level granularity setting
The grind size corresponds to everything from drip to espresso.

You can change the settings in 0.02mm increments, and there are 88 levels!
I've never seen a grinder like that. (lol)

I often use the grind to control when adjusting the drip, so this fine grain setting is very interesting.

The ring-type dial with scale allows you to easily set the particle size from the outside, and the click feeling when changing the scale is irresistible!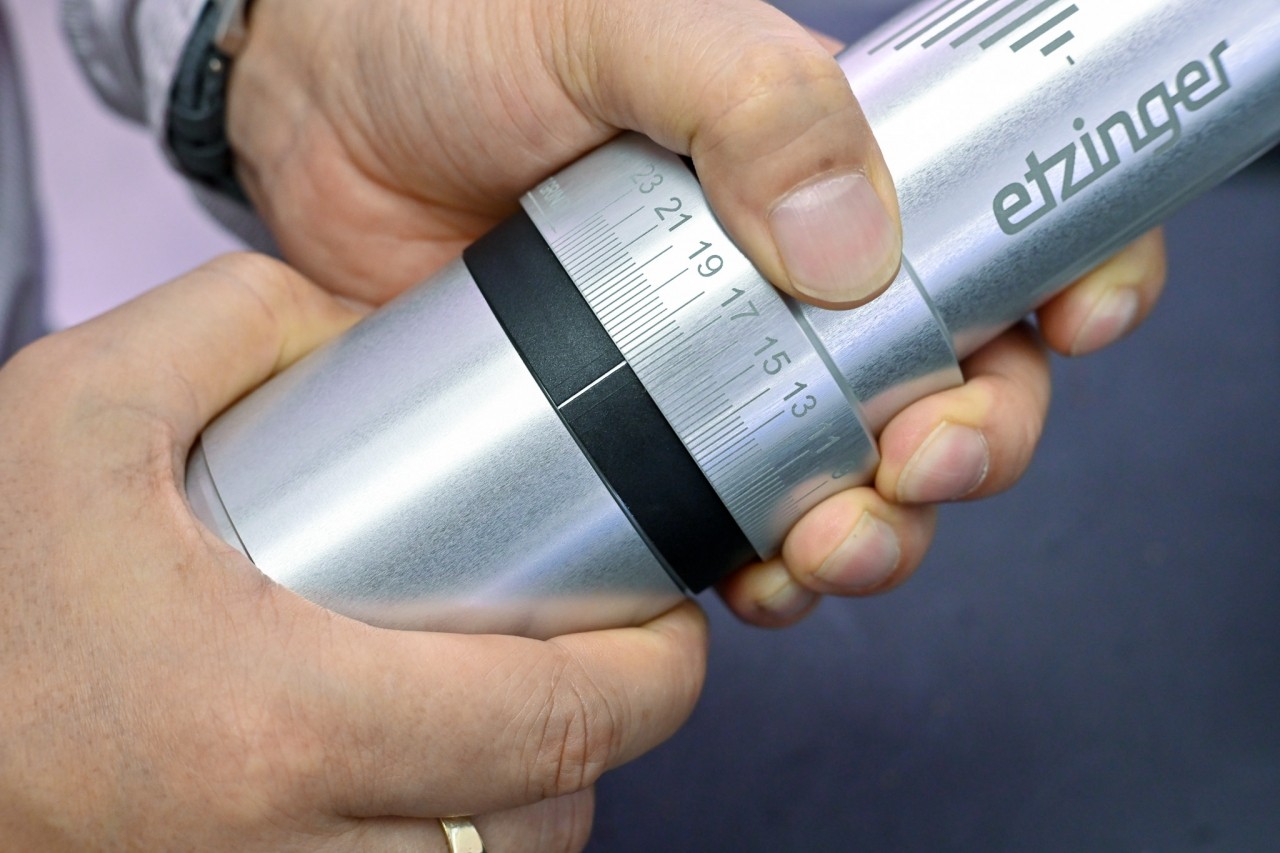 Easy-to-use design for easy access
The handle, lid, and powder tray are magnetic, making it easy to use.

There is an image that most of them are screw-type, but magnetic ones are easy to put on and take off, so you can use them smoothly.

The blade can be attached and detached without tools, making cleaning and maintenance easy.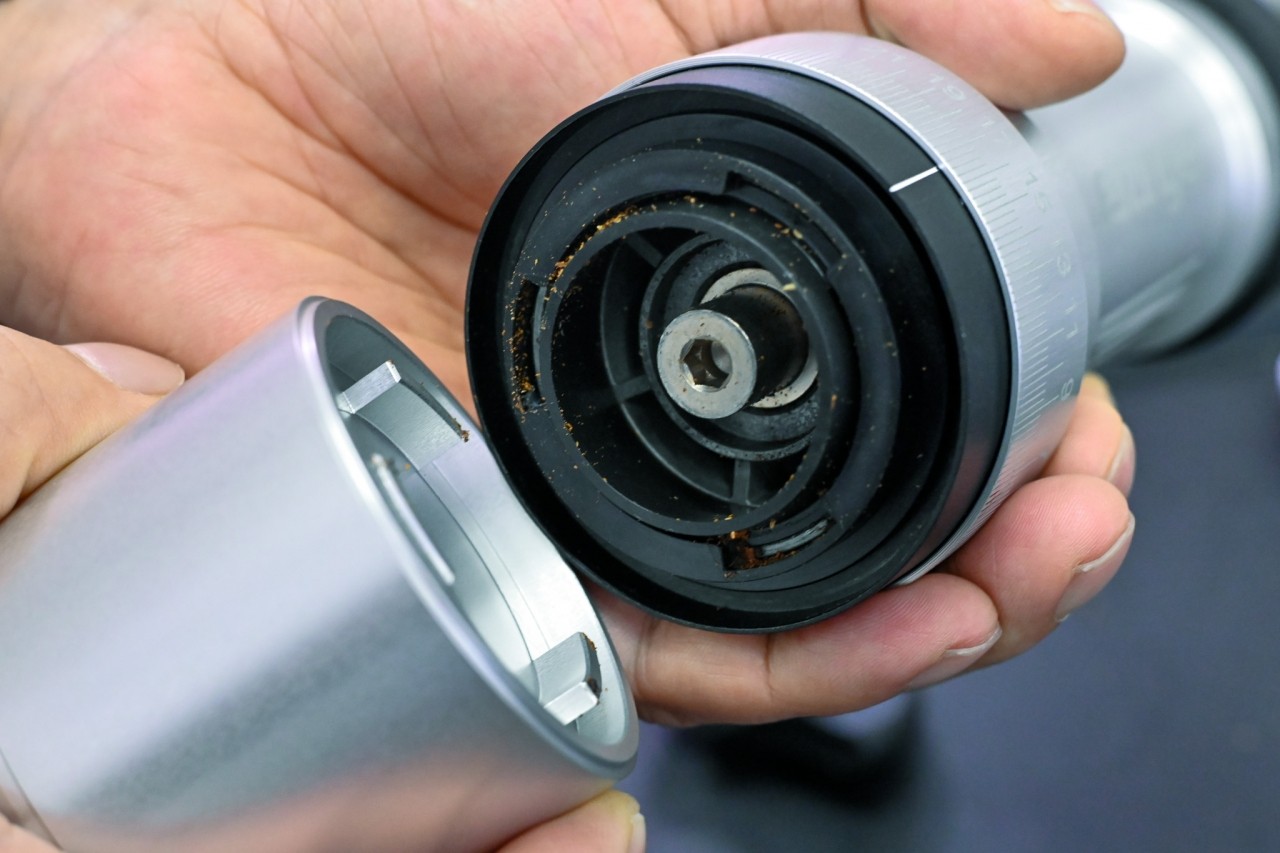 Impressions after actually using it
Since the beans are less likely to get caught during use, you don't need as much force to grind and can use it smoothly.

The hand grinders I've used up until now seemed to have a hard time grinding because the beans often got stuck, perhaps due to the quality of the blades, but the Etzinger grinds very smoothly. Anyone can easily grind it.

The particle size distribution also appears to be very stable.
When you actually drink the brewed coffee, you get a clean cup with plenty of flavor.

Of course, I think the high quality of the brand is a factor, but I think it's the stable particle size distribution that gives it such great flavor.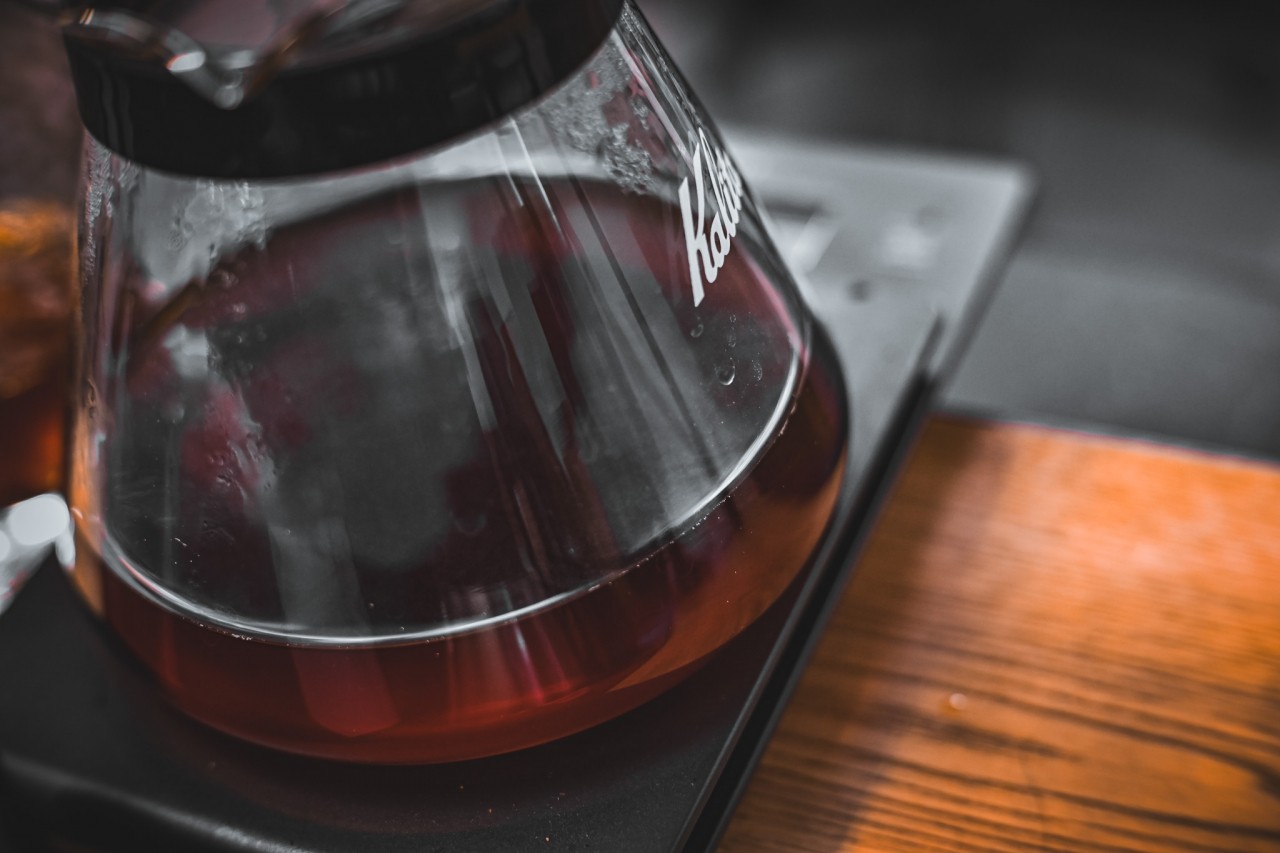 Although it is a little pricey, I think it is a very high quality grinder in terms of design and functionality.

From now on, I would like to review the coffee equipment I used, although it will be based on my impressions!
If you are interested in any equipment, please contact the editorial department.
I will give you an honest review.

Stay tuned!

2023.07.08
Hiroto Usukura