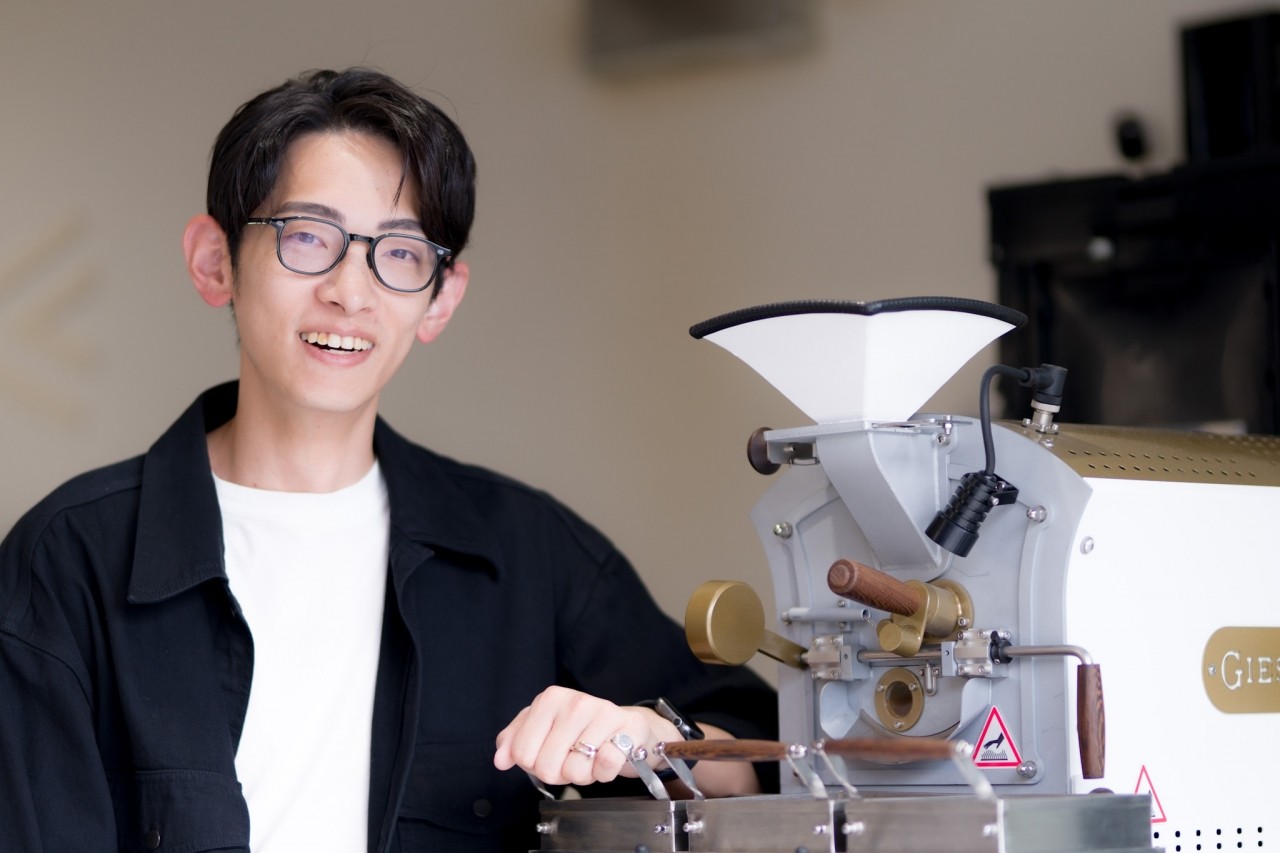 Yasunari Sawanoi , a roaster and owner of ABOUT US COFFEE in Kyoto, is a new member of CROWD ROASTER .
This time we bring you an interview with Sawanoi .
In his 20s, he was active in the apparel industry, but because his family was self-employed, he wanted to one day open his own store.
That's when I discovered the world of specialty coffee.
Sawanoi felt that coffee was a place where she could express herself more than fashion, so she began studying at a vocational school in order to open a coffee shop.
It was there that I became fascinated with coffee roasting.
After graduating from vocational school, he immediately opened his own coffee shop, ABOUT US COFFEE .
Considering his age and other factors, Sawanoi decided to pursue his goal of opening his own shop and gaining experience rather than taking the time to train at another shop.
Of course, while running his own shop, he continued to study hard, obtained Q grader certification, and won the "COFFEE COLLECTION WORLD DISCOVER".
We would like to share with you the story of Mr. Sawanoi , who is researching every day to further deepen his roasting skills.
■Open your own store without training
I originally worked in the fashion industry, but at the age of 30, I chose coffee as a career that would allow me to express my individuality, so I studied coffee at a vocational school. When I first started thinking about opening a business, I had no intention of doing roasting.
However, since I deal with coffee as my main product, I wanted to have some knowledge about roasting, so I took a roasting course at a school, and before I knew it, I was fascinated by roasting.

Immediately after graduating, I opened a roastery cafe, ABOUT US COFFEE , in Kyoto.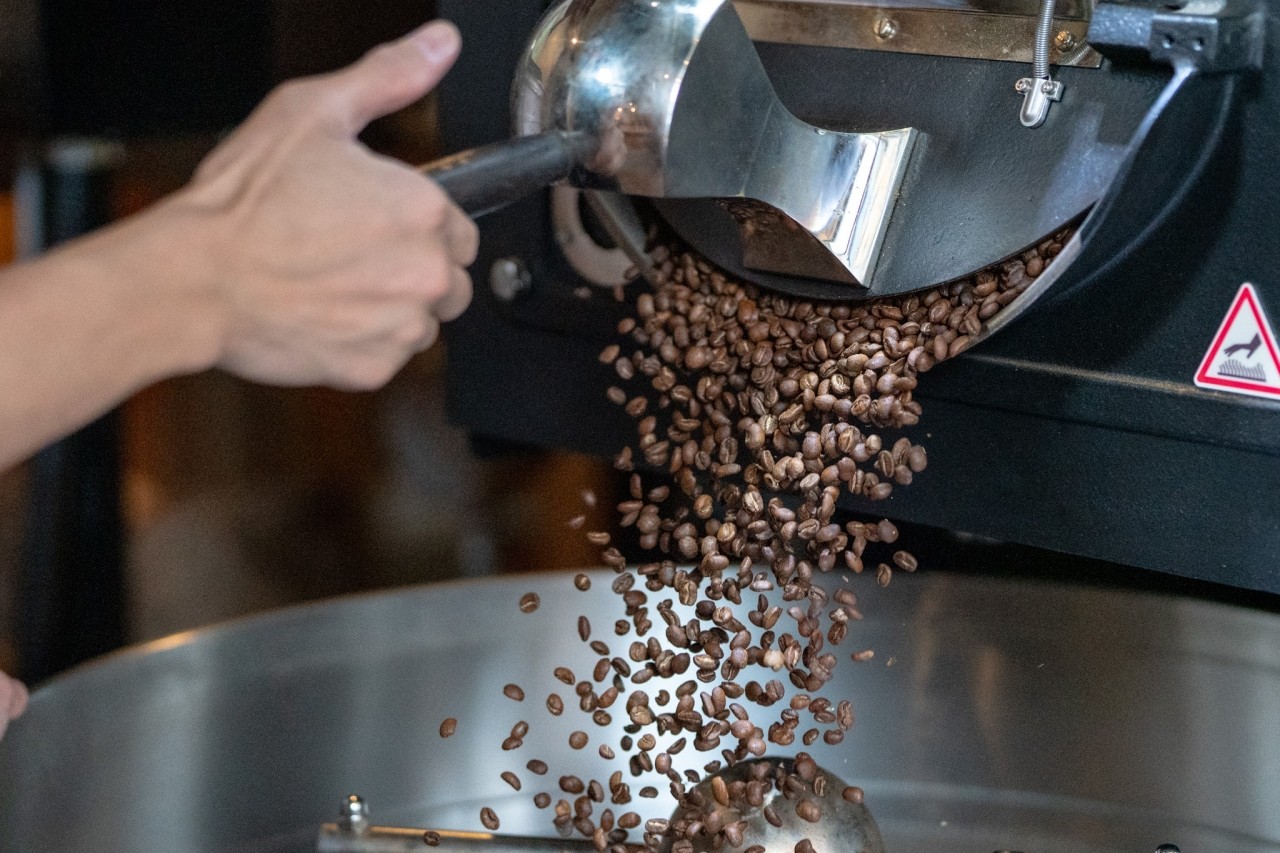 After acquiring the Q Grader certification, participating in many roasting study sessions, and continuing to study hard, in 2022, I was able to win the "COFFEE COLLECTION WORLD DISCOVER" competition, which discovers the world's best single-origin coffee, in my first appearance. Ta.

What we value is the diversity of coffee. We want people with diverse tastes to bring out the individuality of various coffees and enjoy them. The store name reflects the idea that "US" is the main character, including producers, baristas, and people who enjoy coffee.
■The roasting we aim for is the individuality of the coffee and the ultimate balance.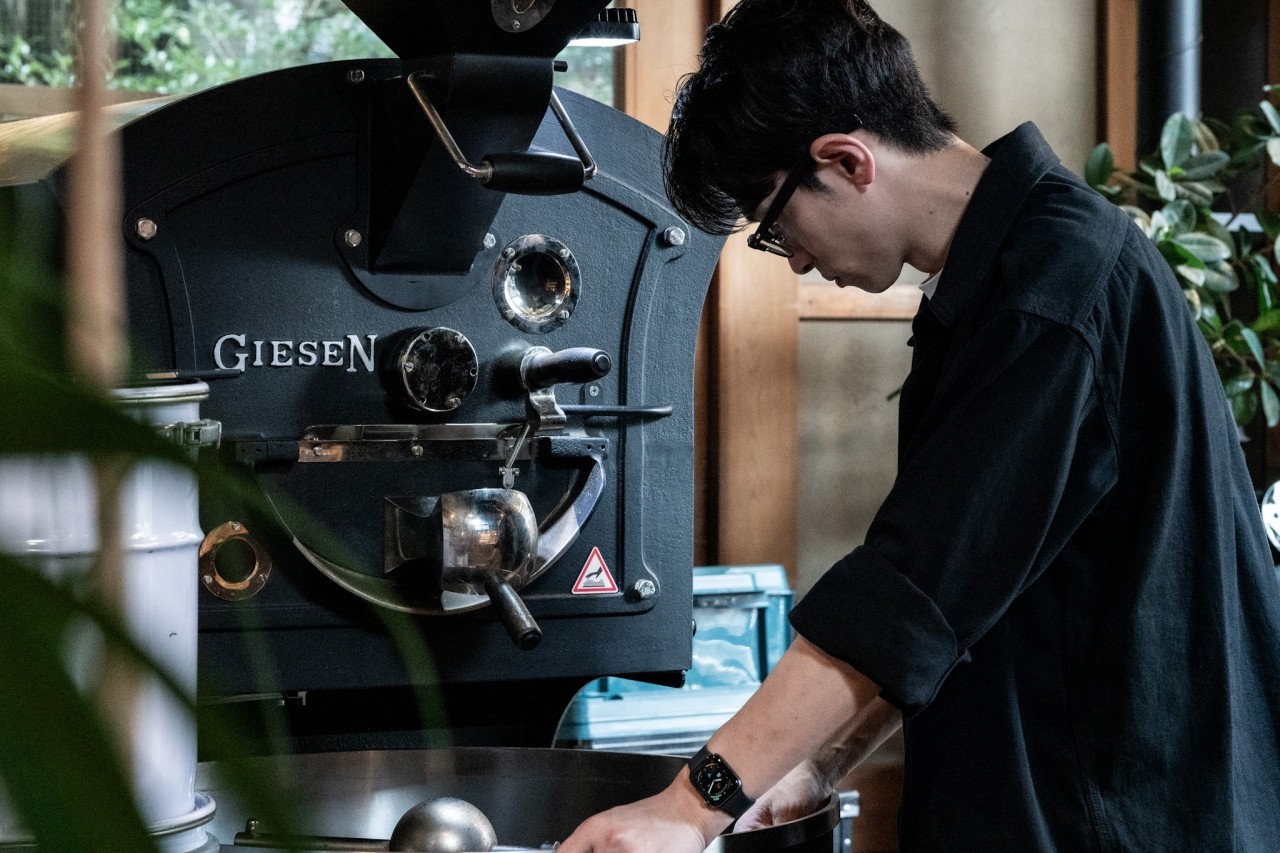 Each coffee bean has its own unique characteristics, so when we quantify the evaluation items (flavor, sweetness, acidity, body, etc.) and create a radar chart, we want to maximize the surface area of ​​each coffee bean, rather than one of them standing out. I want to aim for roasting that is.

As long as the coffee is ultimately balanced and as delicious as possible, when I'm drinking that liquid, I don't care who made it. I want to make coffee like that.

Roasting is simply heating the beans produced by the producer to a state that consumers can drink, and I believe that the potential of the green beans is the most important.
The coffee that I like is the one that doesn't have the negative elements of roasting.

I have a lot of fond memories of Ethiopia, the country that made me fall in love with coffee, and the origin I used when I won the COFFEE COLLECTION. Colombia is a coffee-advanced country and we often sell a wide variety of coffees, from everyday coffee to very unique coffees.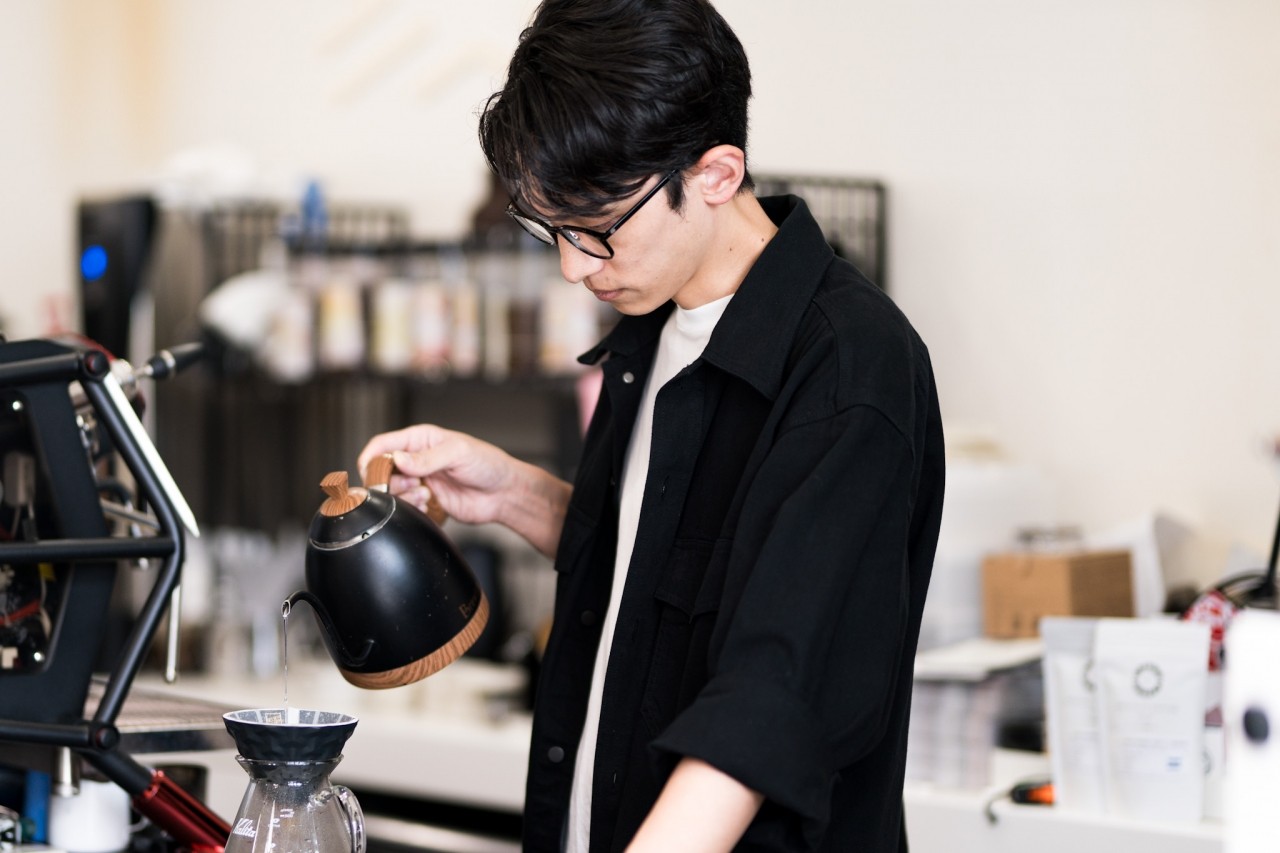 Personally, I like light roasts, but I see the difference in taste between people as the name of the shop, "ABOUT US" = diversity.

We roast coffee regardless of country of origin, variety, process, or degree of roasting, and deliver the charm of coffee under the theme of "Wish your happiness bloom, with a cup of bliss...".

I'm good at light roasting, but I usually roast everything in the microwave!
I'm also looking forward to baking beans that I've never encountered before at my shop!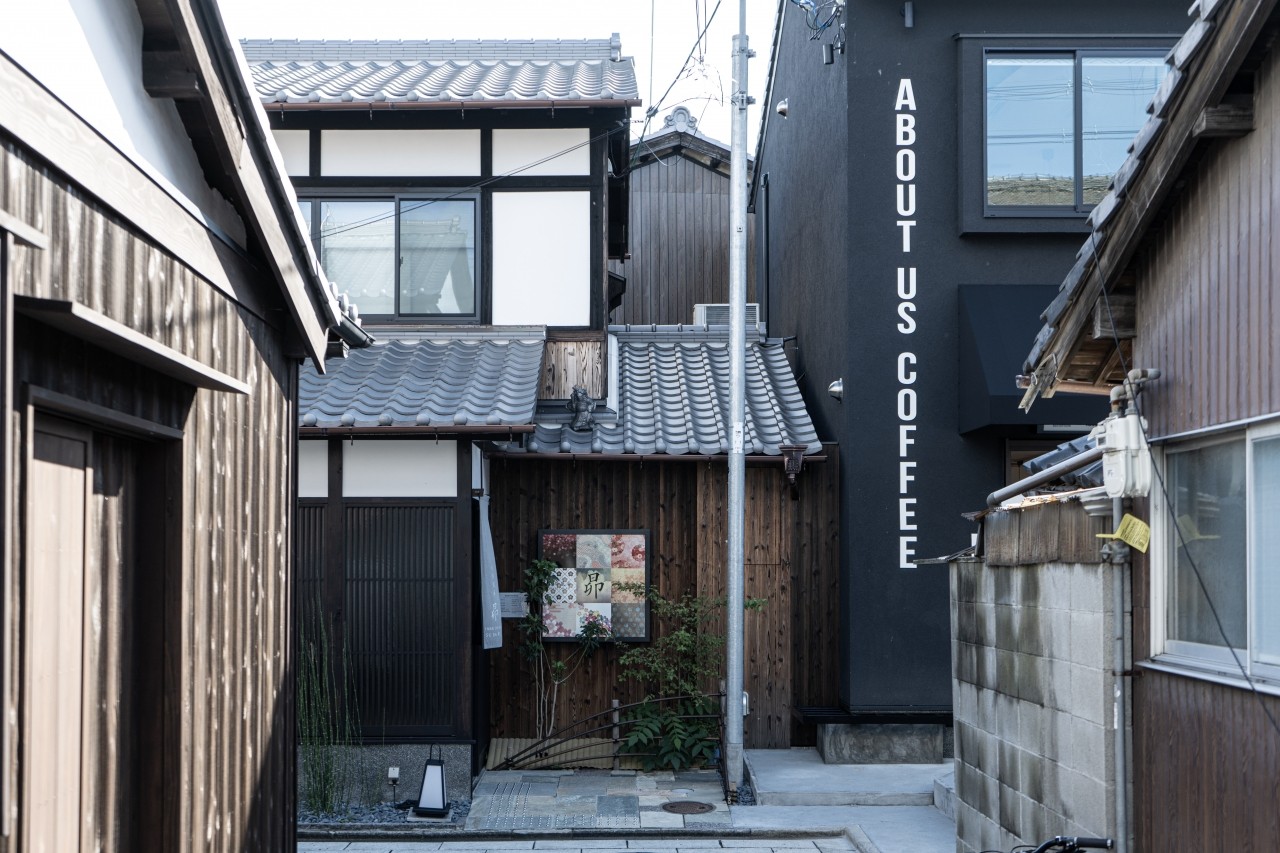 Thank you very much, Sawanoi !
Why not request Mr. Sawanoi to roast your food at CROWD ROASTER ?