In this project, we will introduce recommended equipment for those who want to seriously try making coffee.
In
the previous article
, we introduced "drip pot".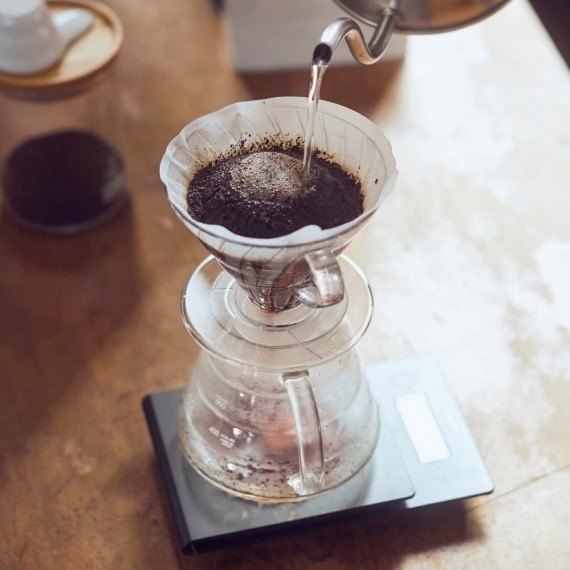 In the third installment, we will introduce a device that will greatly improve your extraction skills just by using this device.
That is "Hario V60 Drip Scale".
When using hand drip, it is important to control the extraction amount and extraction time.
The item that supports this is the Hario V60 Drip Scale.
V60 drip scale basic specs
Size: width 140 x depth 190 x height 29mm

Body weight: 265g

Measurement range: 2~2000g
Measurement time: 99 minutes 59 seconds (no timer sound)
Auto power off function (5 minutes *When using a timer, the same function only works for 99 minutes and 59 seconds)
Requires 2 AAA batteries (batteries included for operation check)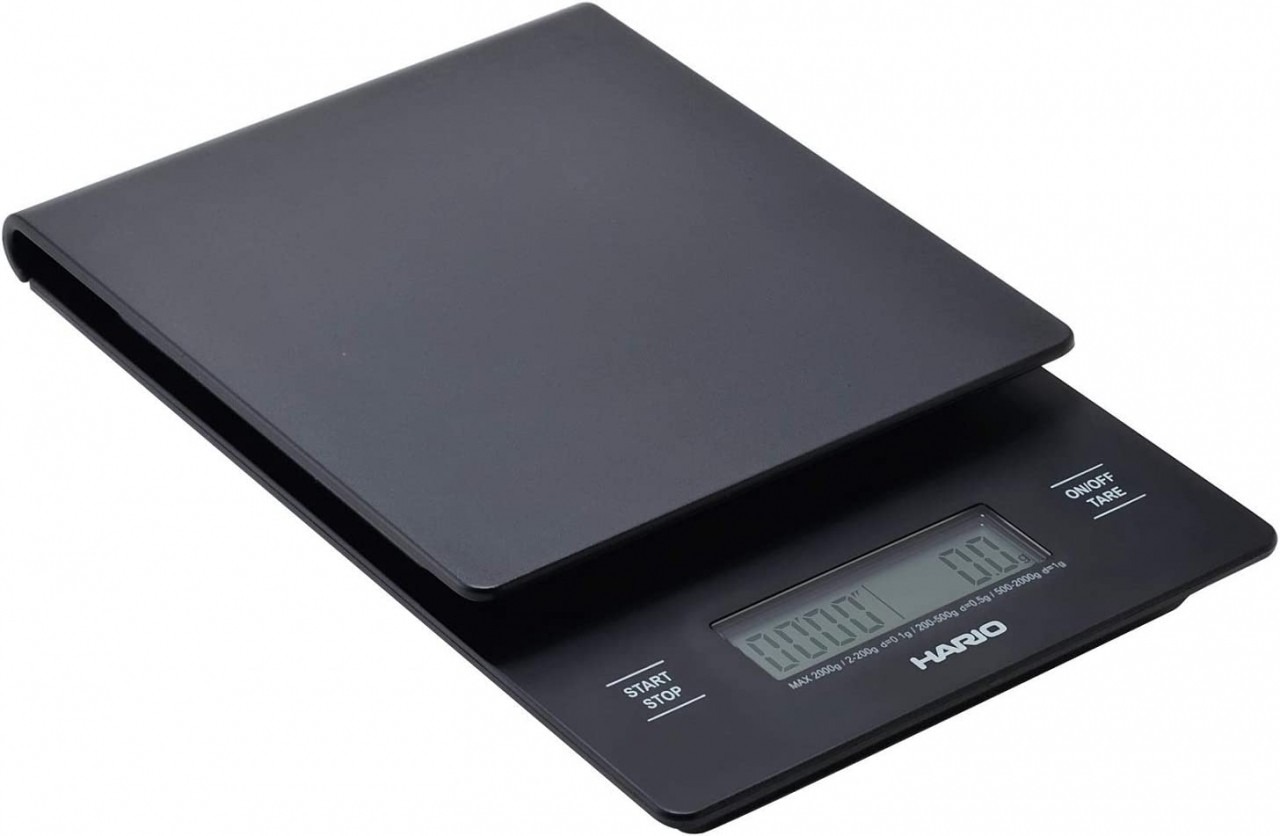 The most important timer function
In hand drip, managing extraction time is extremely important.
By managing the extraction time, it becomes easier to control the concentration of flavor.

The taste is determined by various factors such as the temperature of the water and the grind of the powder, so it is difficult to make a general statement, but the longer the extraction time, the more slowly the coffee will be extracted, resulting in a more robust flavor. On the other hand, the shorter the length, the easier it will be to achieve a "clean taste."

You can adjust the taste by controlling the extraction time to suit your own preferences.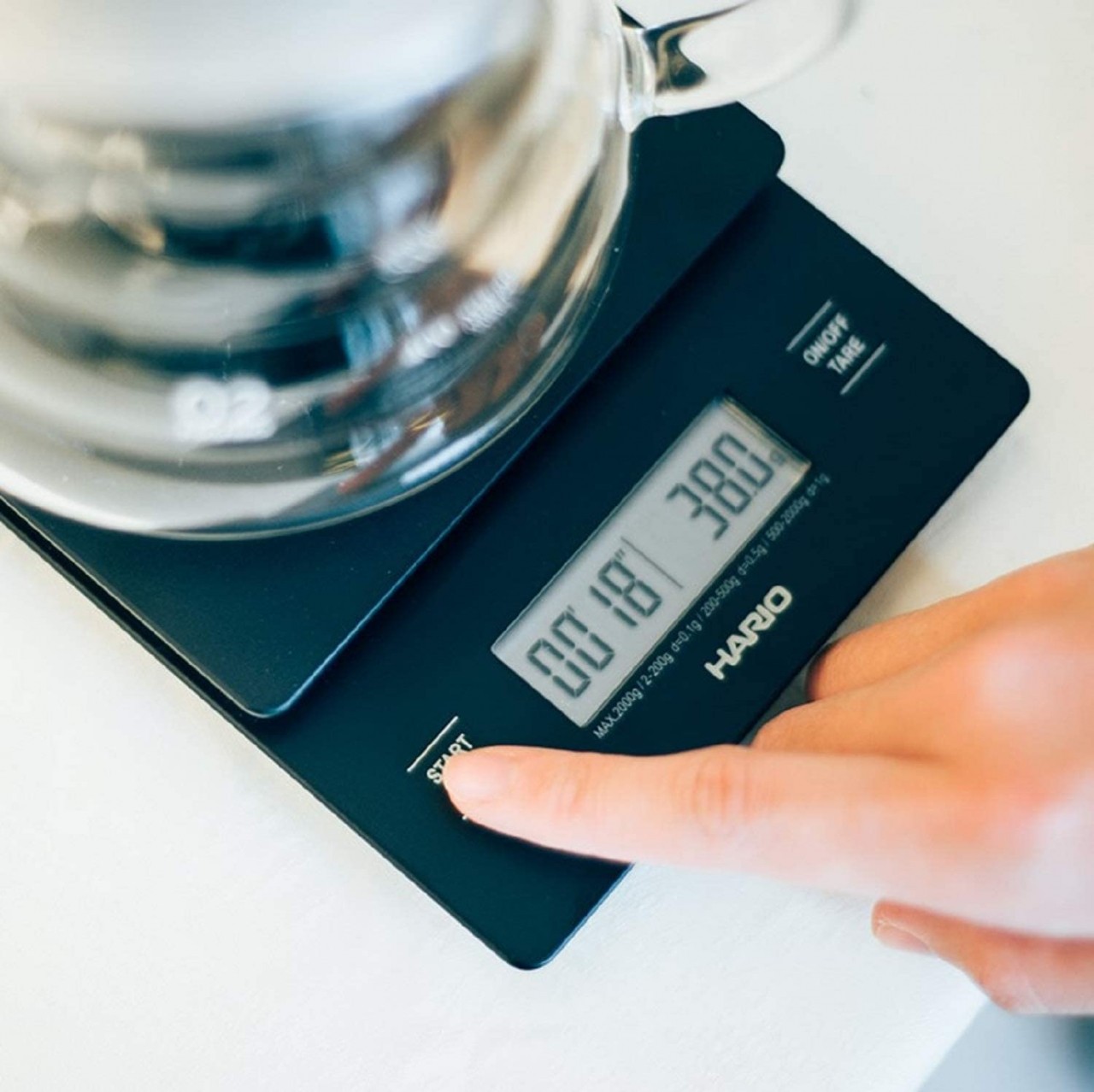 Can measure up to 0.1g
The V60 drip scale can measure down to 0.1g.
Being able to measure this finely is extremely important when brewing coffee.
This is because the taste of coffee can be controlled by the amount of extraction.
In general, a smaller amount of extraction will give you a ``stronger taste,'' and conversely, a larger amount will give you a ``cleaner taste.''
For that purpose, we recommend the V60 drip scale, which can accurately measure the amount of extraction.
------
The V60 drip scale is a scale loved by professionals.
There are very few scales that have both a timer function and a measurement function.
It's easy to operate, so we highly recommend it to anyone just starting out with drip coffee.
Just having one of these will increase your extraction level, so be sure to check it out!
>>
Check the equipment with the
CROWD ROASTER app
2023.6.6
Hiroto Usukura