hello everyone.
This is Usukura from CROWD ROASTER .

Raw Sugar Roast Yuya Kosakada roaster participated in CROWD ROASTER from yesterday!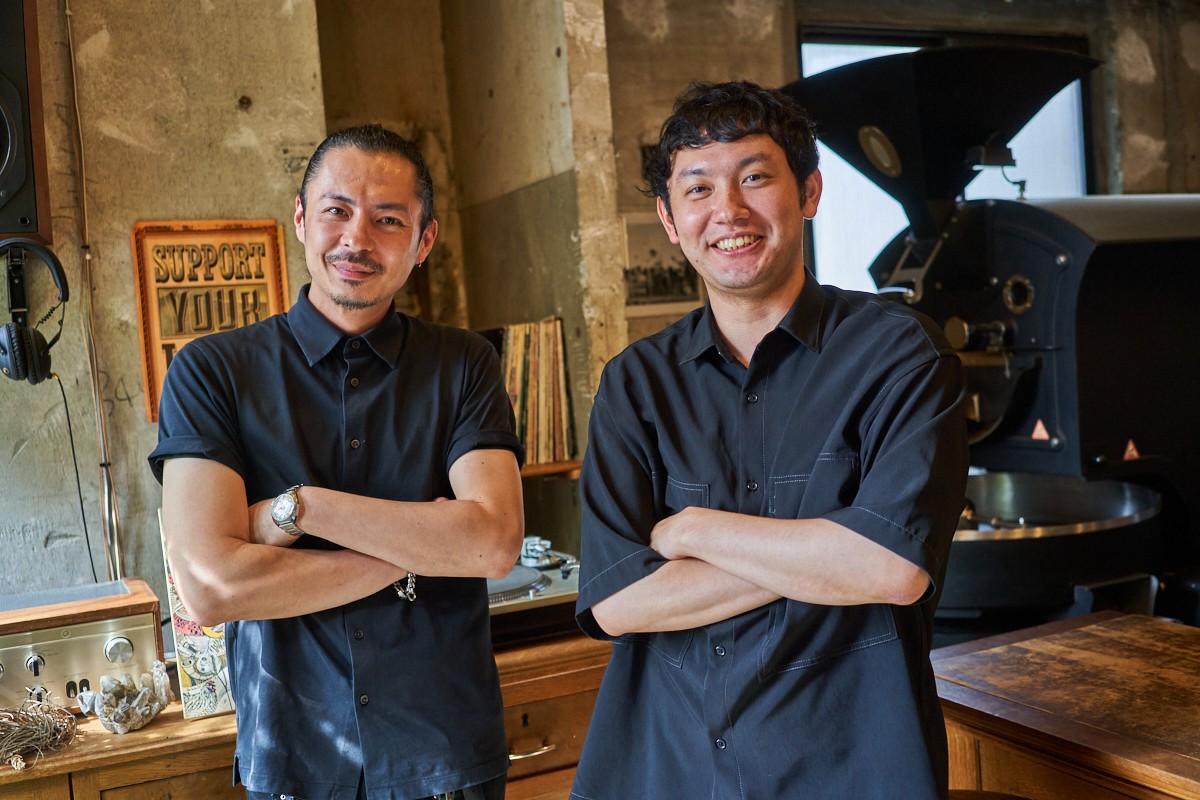 It is very reassuring that Mr. Kosakada , who has a passion for coffee, has joined CROWD ROASTER .
I'm excited to think that we can continue to liven up the coffee scene with Kosakada .

Starting yesterday, CROWD ROASTER started selling a limited quantity of the 3-brand drinking comparison set ``KOSAKADA Sugary BOX'' to commemorate Kosakada 's participation.

We are very grateful that it has been well received, and we would like to express our sincere gratitude to everyone who has purchased it.
Thoughts on this set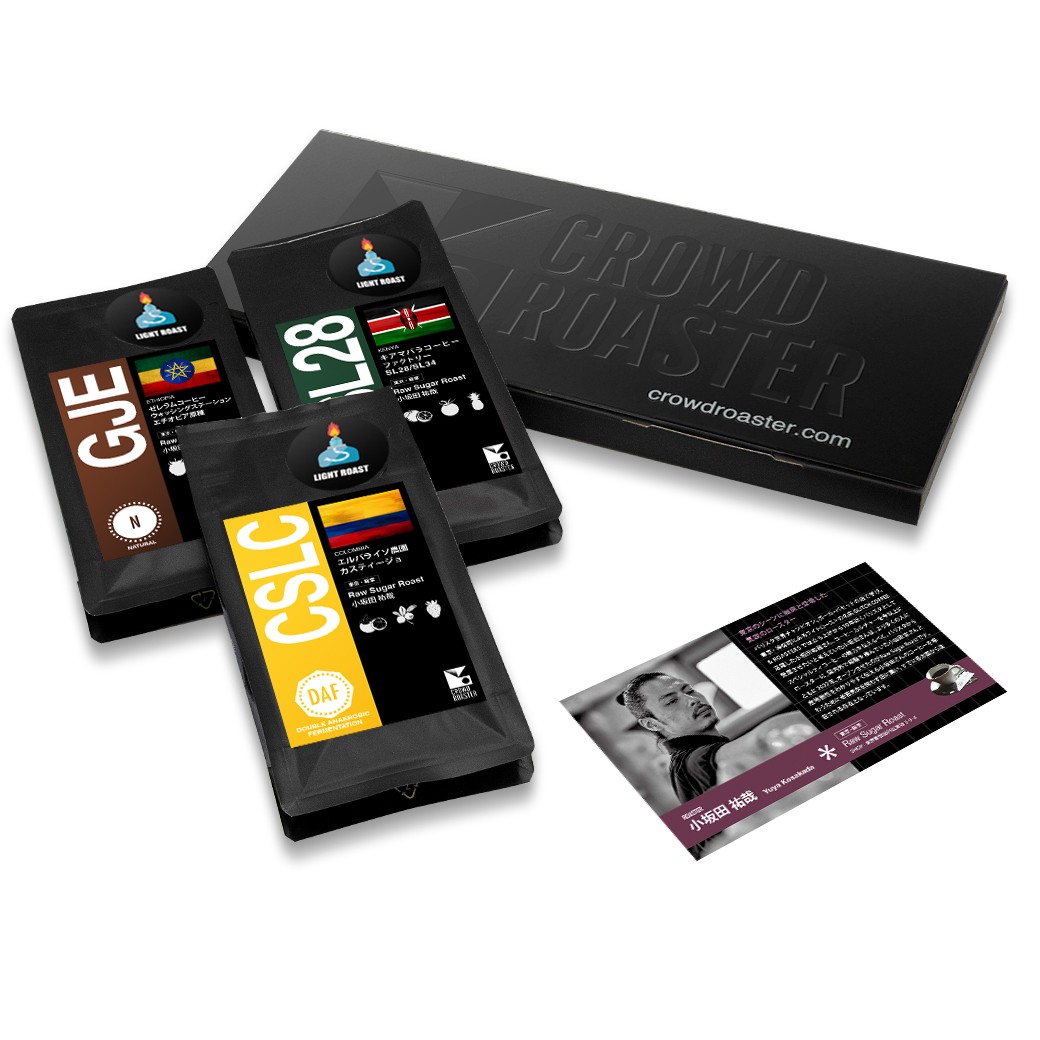 For this set, we carefully considered the compatibility with Kosakada 's roasting and selected three brands.
"[CSLC] Colombia/El Paraiso Farm/ Castillo /Double Anaerobic Lychee", "[GJE] Ethiopia/Zeleram Washing Station/Ethiopia/Natural", "[ SL28 ] Kenya/Kiama Rose/ SL28 /Washed" It's a brand.
Since Mr. Kosakada has experience roasting El Paraiso Farm, we discussed with Mr. Kosakada that the remaining two brands would be compatible with Mr. Kosakada's roasting process to bring out the gentle sweetness, and decided on them. I received it.

The management team also cupped the roasted beans received from Kosakada , and each one was able to fully enjoy the unique characteristics of the brand, and the outstanding sweetness brought out by Kosakada 's roasting technique. I could feel the clearness strongly.

This set is named ``KOSAKADA Sugary BOX'' to symbolize Kosakada 's passion for sweetness and roasting that allows you to fully enjoy the rich flavors that bloom gently.

As the name suggests, you can fully enjoy the outstanding sweetness that only top-class coffee can have, created using top-class coffee and the skills of top-class roasters.
Recommended ways to enjoy Usukura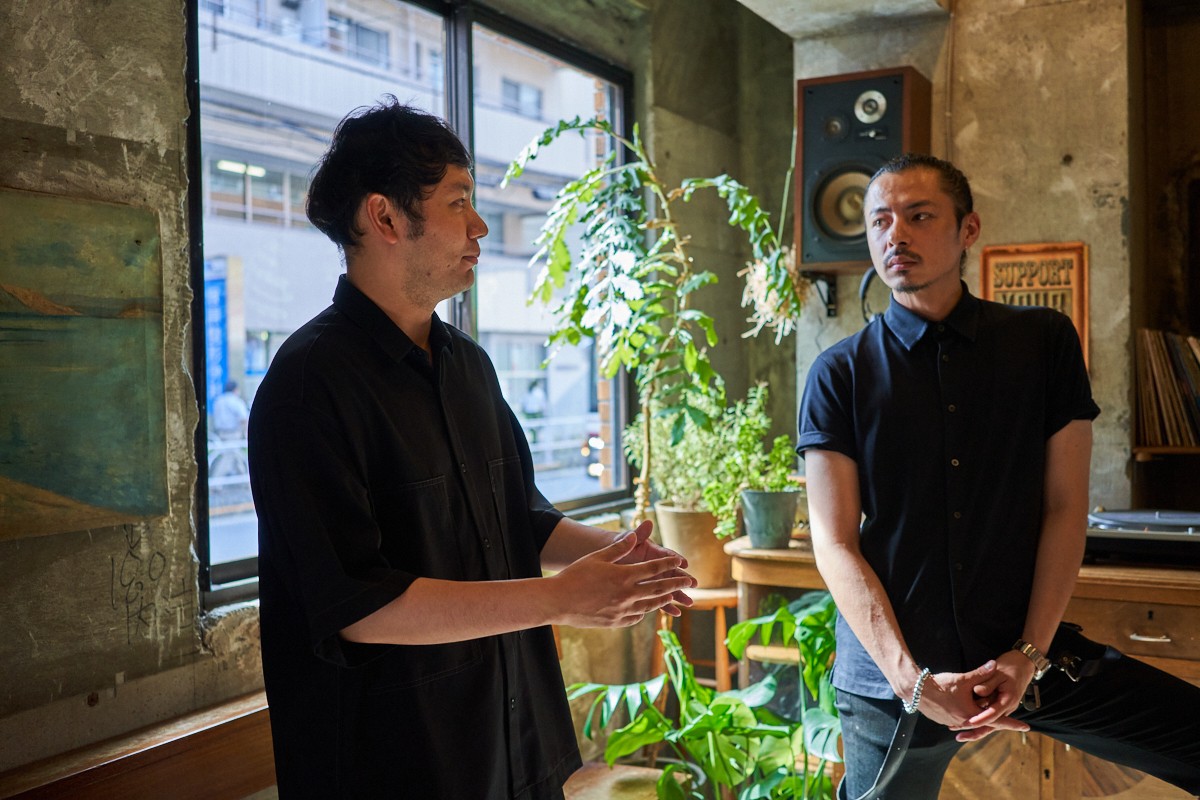 This set has been prepared as a comparison set with different varieties, carefully selected products, and countries of origin.
Therefore, each brand has a different personality, making it a very fun drinking comparison set.

We recommend drinking one cup of one brand, but with this set, we recommend tasting three brands at the same time!

In order to enjoy three brands at the same time, you need to extract coffee three times, so it takes a little more time than extracting one cup, but you can experience the unique differences in each brand unique to this set. I think you can do that.

For those who can't drink even 3 cups, this time we will introduce a recipe for brewing a small amount of coffee.
【ratio】
・Beans amount: 10g
・Grind: Medium-fine grind ・Water temperature: 92 degrees ・Extraction amount: 100ml
・Pouring amount: 150ml
・Extraction time: 1 minute 30 seconds

There are two points to consider when extracting.

① Make the grind a little finer.
When grinding coffee beans, we recommend grinding them a little finer than usual.
The less beans you use, the less flavor you will get.
Therefore, by grinding the beans finely, you can bring out the flavor even with a small amount of beans.

② Increase the temperature of the water and pour it carefully.
By raising the temperature of the water and pouring it slowly, it is possible to extract a rich flavor even with a small amount of beans.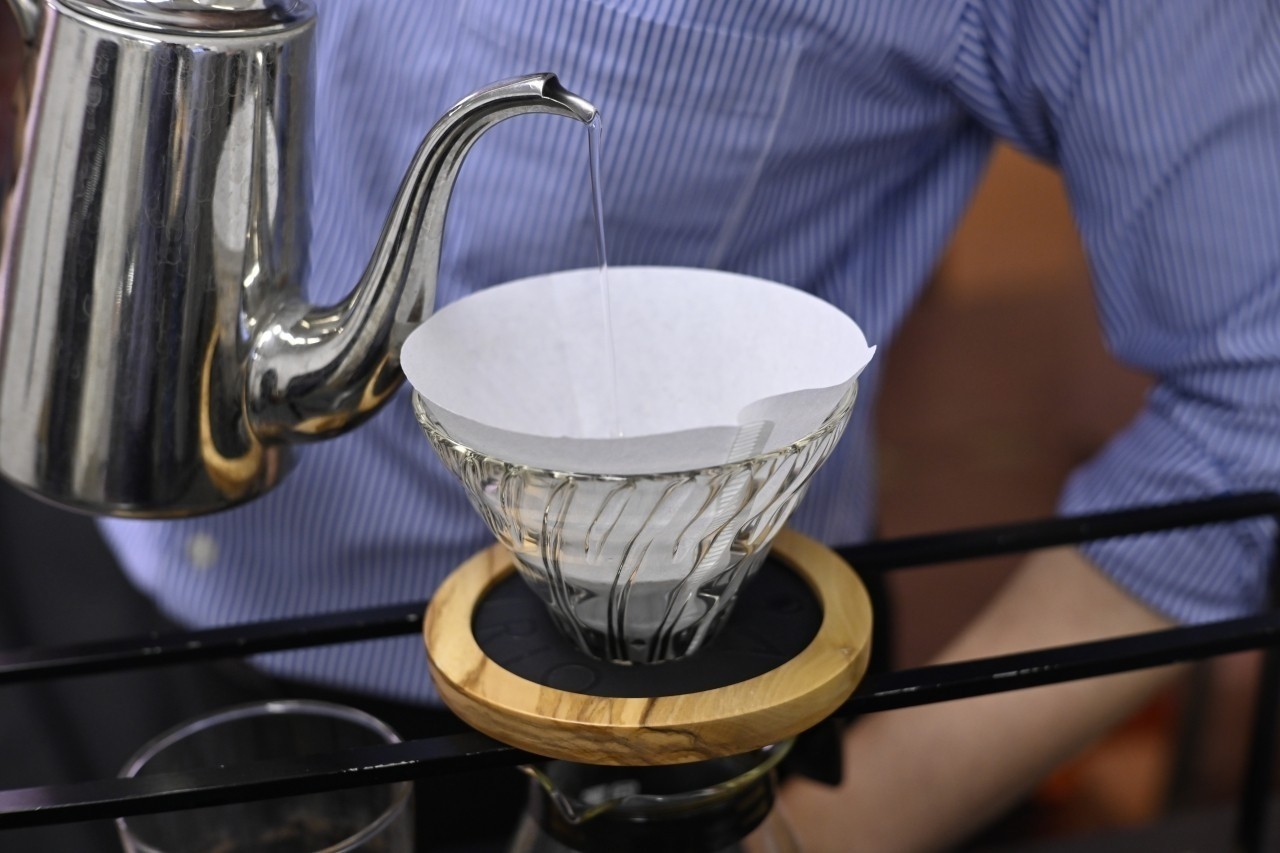 If you keep these two points in mind, I think you can bring out the uniqueness of the brand even with a small amount of beans.
Please try drinking and comparing these three unique brands!

Please fully enjoy the extremely sweet coffee roasted by Kosakada .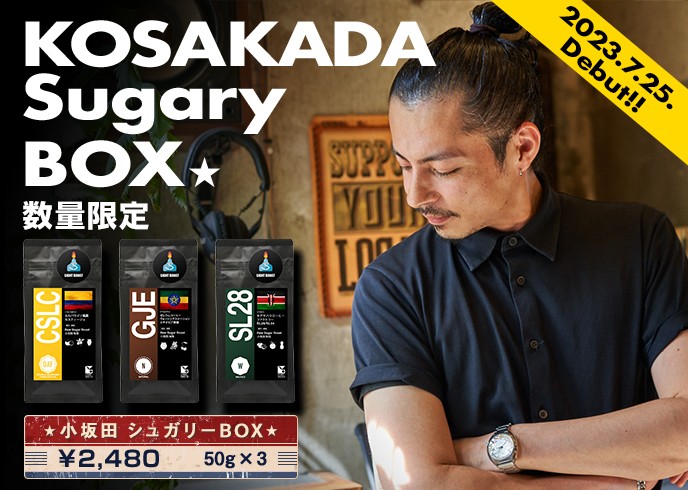 2023.07.26
Hiroto Usukura