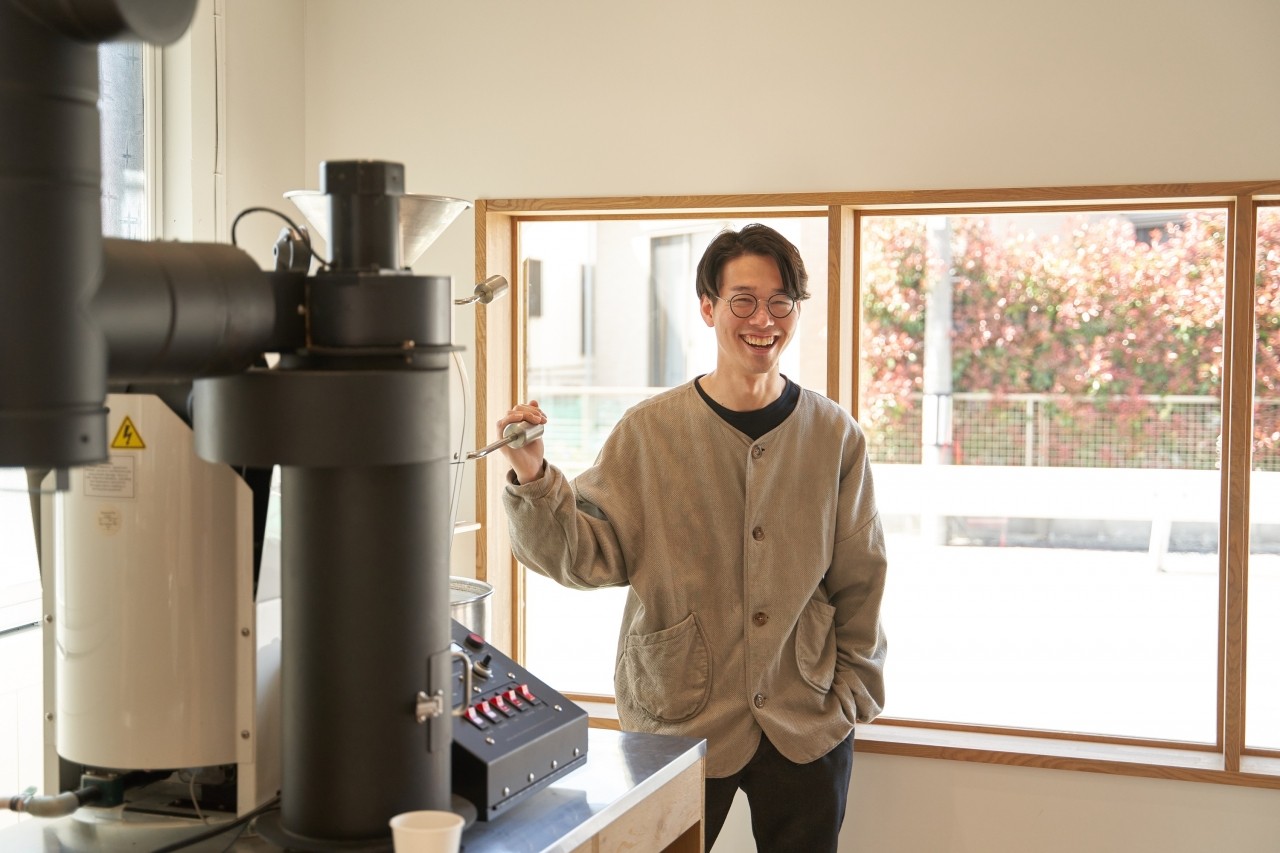 FUKUSUKE COFFEE ROASTERY a roastery and coffee shop that just opened in April 2023 in Anjo City, Aichi Prefecture.

The owner, Takuya Miura , studied abroad as a barista in Canada and trained as a roaster at "ROKUMEI COFFEE CO." in Nara Prefecture, and then participated in the "1st Crack Coffee Challenge" competition sponsored by Giesen Japan in 2022. He is one of the roasters who is attracting the most attention today.

In the Anjo area, which has a strong coffee shop culture, coffee shops that mainly serve specialty coffee are still rare. In Anjo City, Miura is breathing new life into the city while respecting the traditions of the region, which boasts a long history.
Won the 1st crack coffee challenge, a gateway to success for young roasters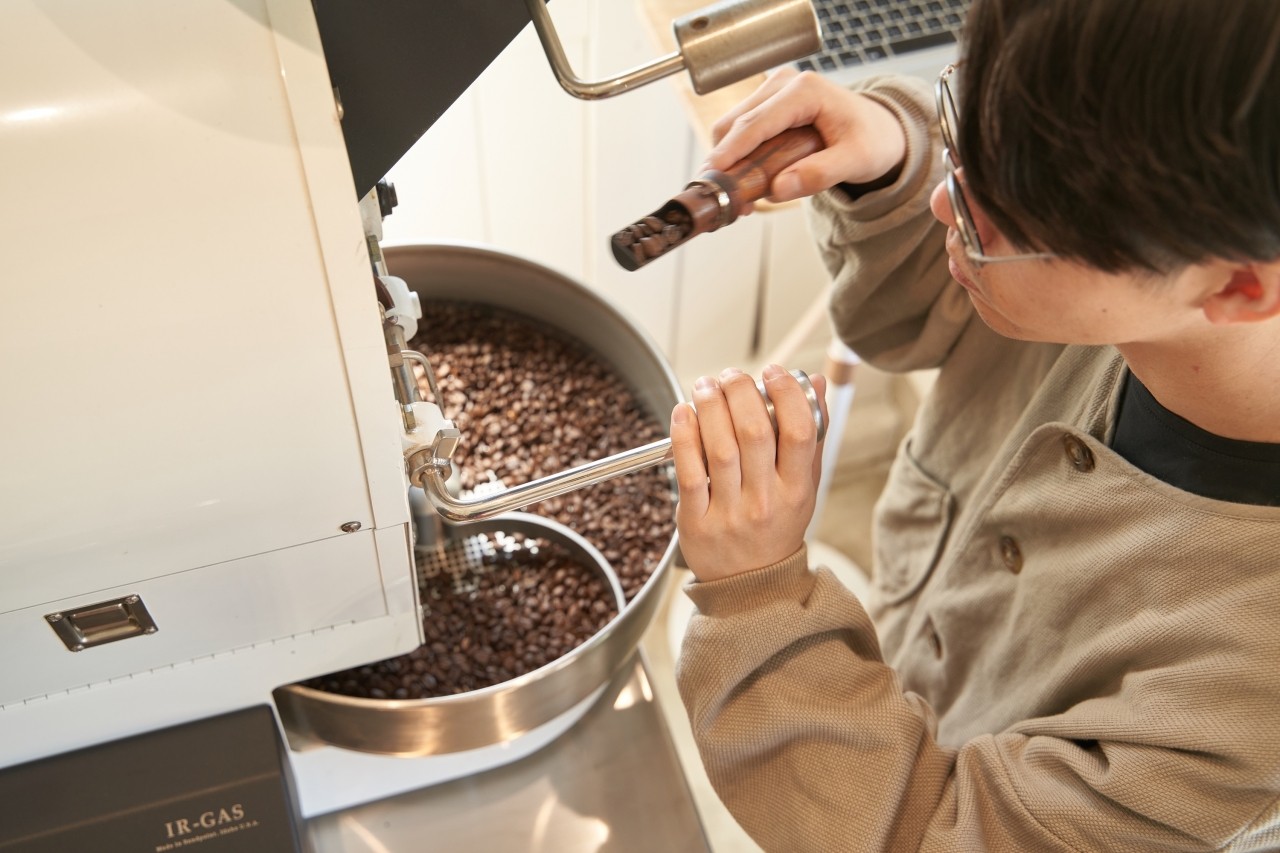 "1st Crack Coffee Challenge" is a roasting competition for young roasters under the age of 35, and will be held for the first time in 2022. After a preliminary round of 60 participants, the contestants will be narrowed down to four, and in the final round, the winner will be determined by roasting, extraction, and presentation.

In the preliminaries, participants are given two types of roasted coffee beans and compete to see how closely they can roast the coffee. Although it is sponsored by Gießen Japan, participants are allowed to use their own familiar roasting machine, and their roasting techniques to bring the same beans to the same condition as the samples will be tested.

"Of the two challenges in qualifying, I completely missed one, but for the other, I was able to match the coloring, explosion, and ejection timing exactly to match the roast I was aiming for, and I passed the 2nd place in the qualifying. was"

Miura has experience participating in roasting competitions and roasting competitions in the lead-up to the AeroPress competition in the past, but since it was her first time participating, she said it was difficult to approach the event without knowing the trends in advance. The finals were different from other competitions in that they were required to roast and brew their ideal roast and make a presentation on the theme of ``Coffee now and in the future.''

"By winning, I was able to deliver the coffee I wanted to deliver to more people, and it also gave me an opportunity to get local people more interested in coffee."

He also said that this presentation gave him the opportunity to summarize what he wanted to achieve as a roaster.

``I told them that a roaster's job is to be both a craftsman and a businessman.No matter how high your ideals are, if you can't make it a stable job, you won't be able to give anything back to the producers. I don't think that just liking coffee can improve society, and I started to think that we need a variety of perspectives."
Panama Esmeralda Geisha Shock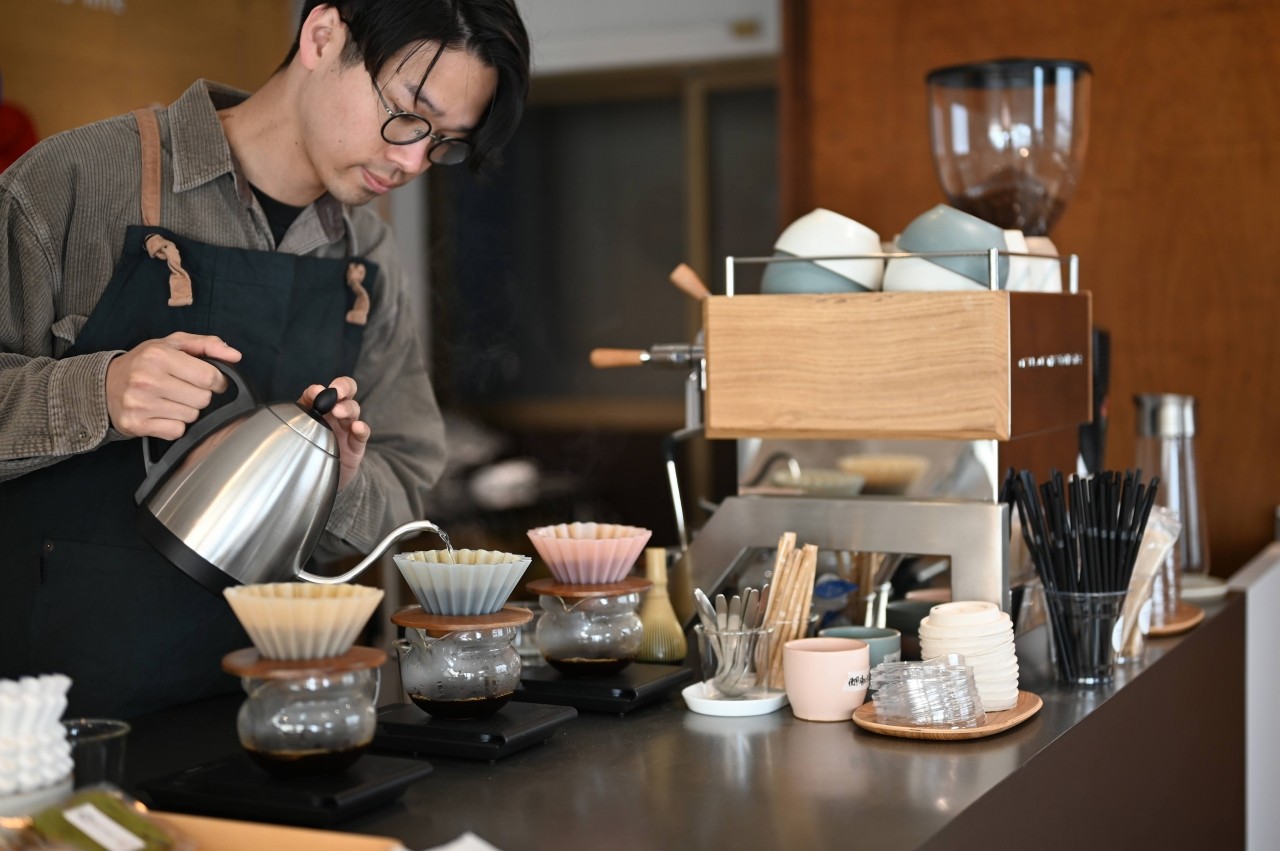 Although Miura is now known as an up-and-coming roaster, she first became fascinated with coffee at the age of 24. It was the coffee I drank at a coffee shop I happened to stop by.

``I first tasted Geisha from Esmeralda Farm in Panama at a coffee shop called Mamegura in Aichi Prefecture and was shocked.At the time, I didn't like the bitterness of coffee, and I don't remember why I drank it black. However, the scent was so floral that I lingered for about 30 minutes.

After that experience, while doing some hand-roasting at home, he learned that roasting is important in creating the flavor of coffee, and decided to become a roaster. I quit my welfare job and took advantage of my working holiday to go to Canada to train as a barista for a year.

``Somehow, I thought that roasting was the job for me.It was also around the time that WBrC World Champion Satoshi Kasuya was becoming a hot topic, so if I wanted to become a roaster, I needed to learn English and coffee from around the world. I thought it would be better."

What he learned while training as a barista in Canada was "the connections between people through coffee."

``In Canada, both customers and staff say words of consideration to each other, such as ``Have a nice day'' and ``You too.'' This was my original experience as a barista. "

After returning to Japan, he trained as a roaster for three years at ROKUMEI COFFEE CO. in Nara Prefecture. Even though I was a newbie, I was actively involved in the roasting process using a 12kg roasting pot using a shared profile, and I was given the opportunity to roast rare COE (Cup Of Excellence) beans. That also became an asset.

After winning the "1st crack coffee challenge" in 2022, he opened " FUKUSUKE COFFEE ROASTERY " in his hometown of Anjo City in April 2023. The store name ``FUKUSUKE'' comes from the famous Fukusuke pattern of the local traditional craft ``Sakurai Kite,'' and also from the desire to bring ``good luck'' through coffee.

``Anjo City has many traditional coffee shops, but there aren't many specialty coffee shops.

The store's concept is ``fusion of old and new,'' and ``familiarity and sharpness.'' We started it with the hope of connecting generations through coffee and bringing joy to everyone."
I want to contribute to the specialty coffee industry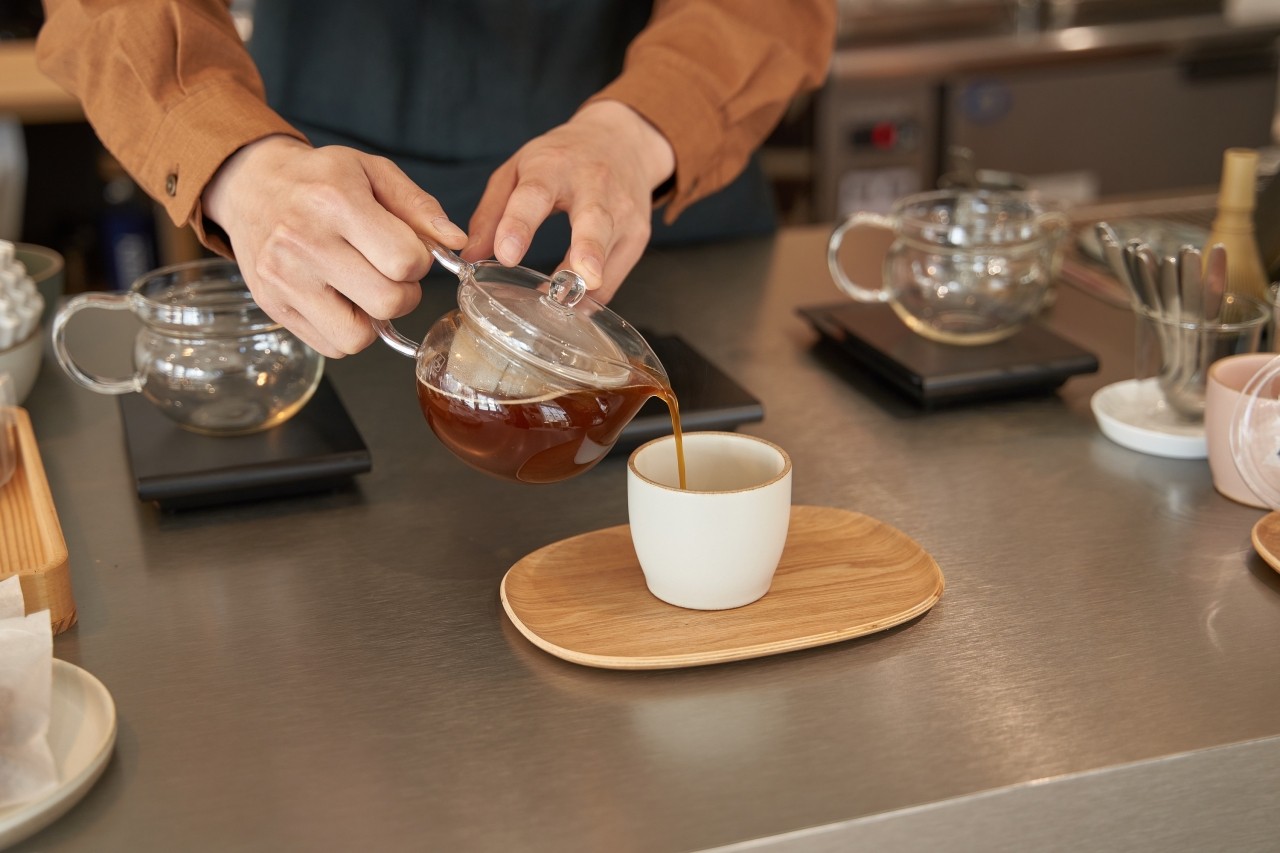 For Miura , the job of roasting is ``to make the people involved happy.''

"What we as roasters can do for coffee is create flavor through roasting.The reason we do this is to make our customers happy and want to drink it again."

However, we do not believe that just the taste is good. For example, many of the coffees that Miura sells at her shop come from regions that are not familiar to specialty coffee producers, such as Myanmar and Uganda.

"We also sell beans from regions that are famous for their specialty coffee, but we choose coffee from growing regions that are currently working to improve quality, such as Wenzori Donkey Natural from Uganda and coffee that varies from village to village in Myanmar. In doing so, we hope to contribute even a little to the specialty coffee industry."
Always cherish "sweetness"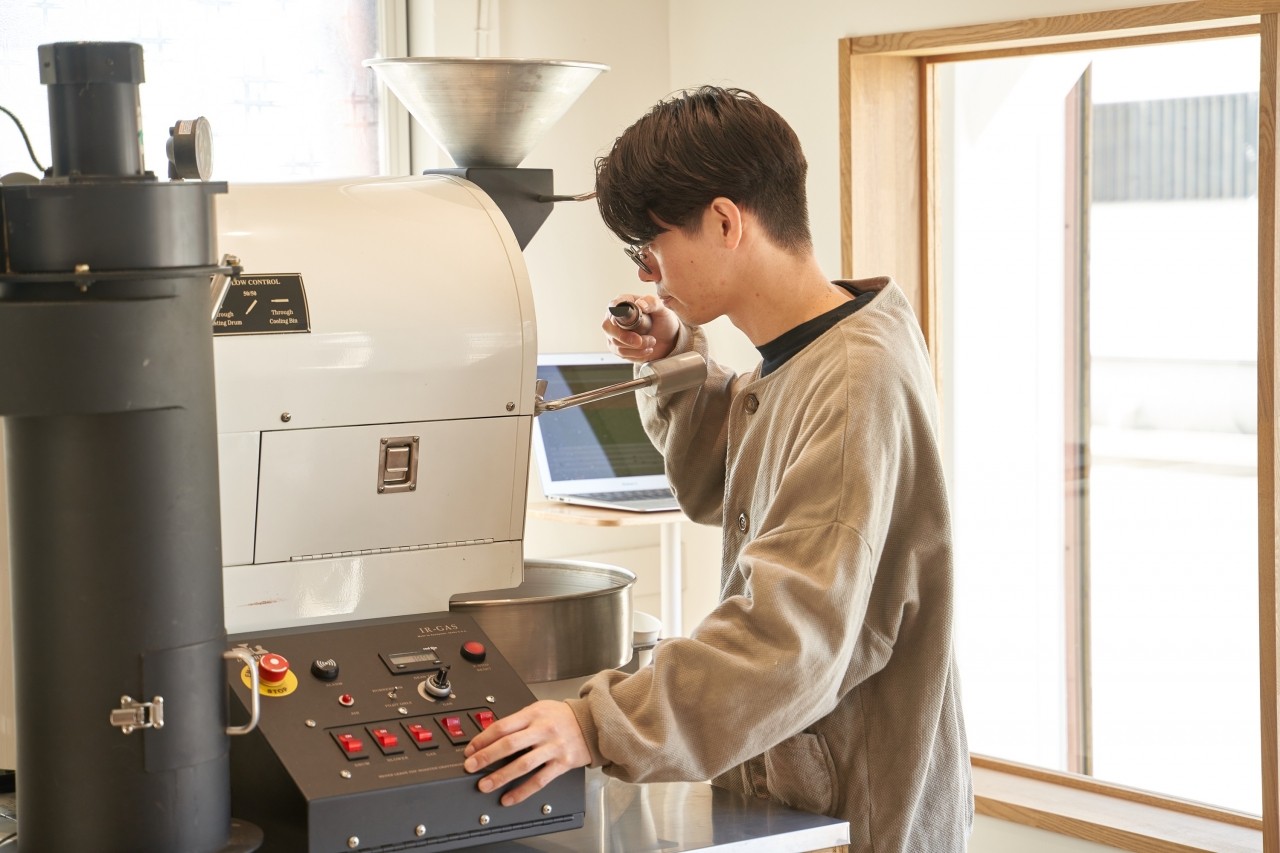 The ideal roast that Miura aims for is one that is sweet and pleasant on the palate, and one that maximizes the flavor characteristics of the coffee. The impetus was a cupping experience at a roastery in the Netherlands, the home of Giessen, which I visited as a bonus for winning.

``Honestly, to my chagrin, the coffee from all the roasteries was clean and sweet, making me wonder if the quality of the roasters in the country was this high.What they have in common is that even when lightly roasted, they have a straw-like flavor. It was roasted with a distinct sweetness."

After that experience, he aims to create "Japanese Roast" that will resonate around the world by combining the roasting techniques he has cultivated in Japan with roasting from overseas.

``I like the sourness of specialty coffee, but some people like the sourness and others like the bitterness.However, I think what they all like is the ``sweetness'' that can be felt in it.

Even if it is lightly roasted and has a sour taste, or dark roasted and has a strong bitterness, sweet coffee has a pleasant texture. Regardless of the roasting method or roasting machine, I believe that by adding just the right amount of heat, you can create sweet, clean coffee."
As a locally rooted roastery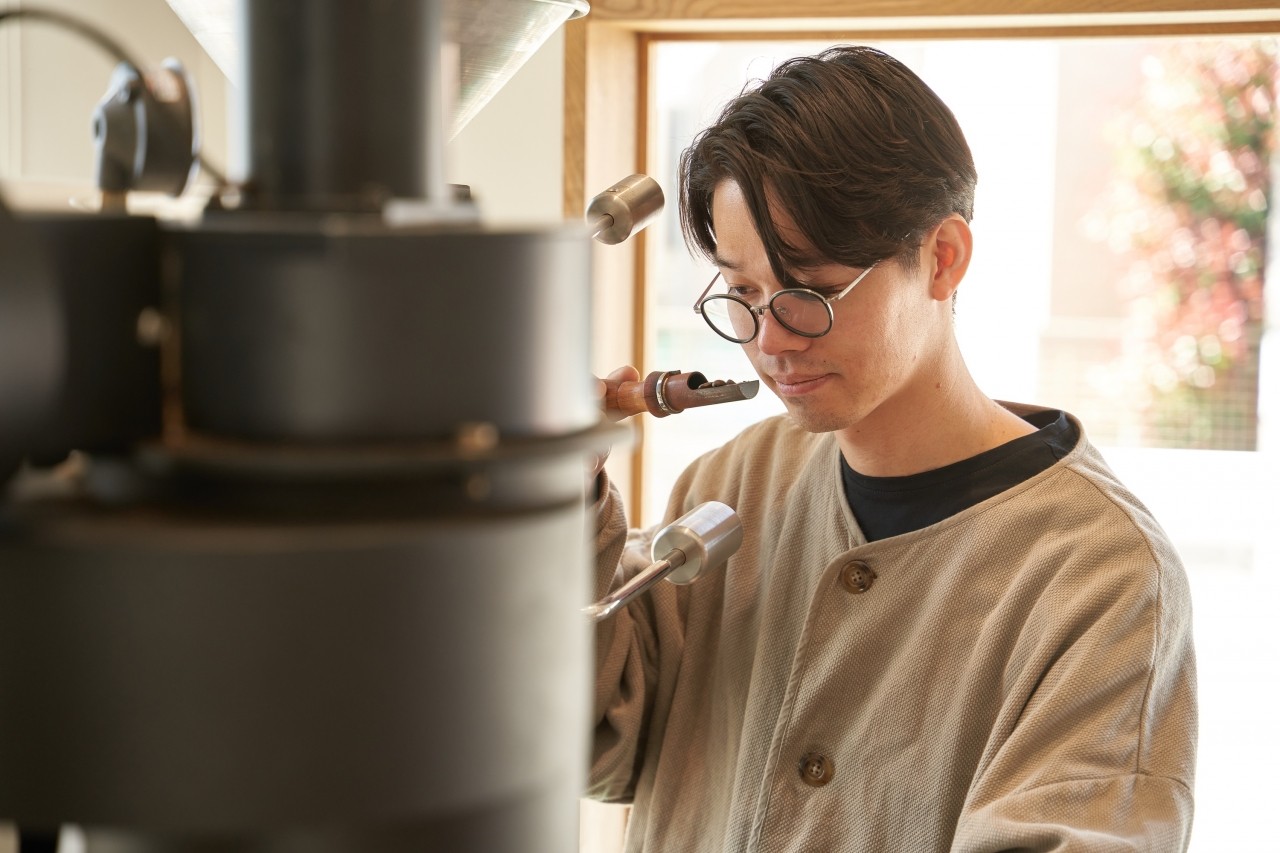 Through his success in the ``1st crack coffee challenge,'' many people who did not know that such a coffee shop existed in Anjo City became aware of specialty coffee. His next goal is the WCRC (World Coffee Roasting Championship).

"The people at Giessen Japan, who hosted this tournament, were of the same generation as me, and it was my first time hosting the event, so I received a lot of inspiration from everyone on the organizing side.My generation, which is said to be young, , I felt once again that I had to take on new challenges and create a better future, and it was an important experience in my career.

I would like to create products bearing the name of the traditional craft ``Sakurai Kite'' and continue to expand my activities to preserve local traditions.

In the future, I would like to aim even higher as a roaster and take on the challenge of WCRC. In addition to pursuing further roasting, I would also like to spread the cycle of ``good fortune'' from Anjo City to all over Japan and the world through coffee.''

Even after winning prestigious awards, up-and-coming roasters do not feel arrogant at all. Today, FUKUSUKE COFFEE ROASTERY , along with Mr. Miura , who continues to pursue the ideal roast, continues to fill the city with a sweet aroma.
SHOP INFORMATION

FUKUSUKE COFFEE ROASTERY
Address: 101-7 Matoba Ogawamachi, Anjo City, Aichi Prefecture
Closed: Tuesday, Wednesday
https://fukusukecoffee.com